Published on:
11:20AM Feb 22, 2019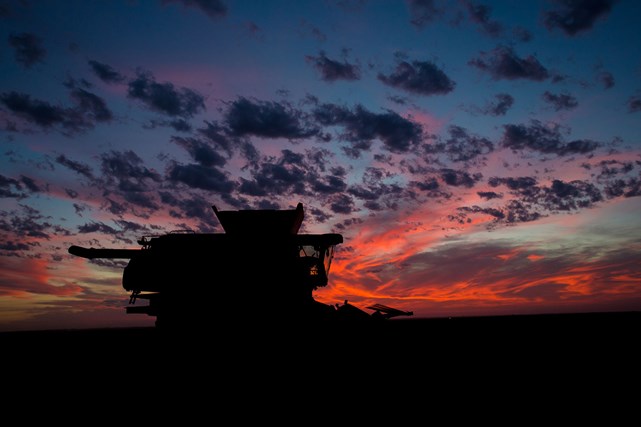 Good Morning from Allendale, Inc. with the early morning commentary for February 22, 2019.
Grain markets are mostly flat overnight as traders await more details of the trade negotiations between the US and China while the USDA continues its two day AgForum and gives traders clues for what may be in store for producers in 2019 (be sure to check out our webinar on this topic later today - check your email for details).
Weekly export sales will be out this morning covering the last set of missing data from the government shutdown (six weeks total). Analysts expect to see corn sales of 4,050,000 to 7,250,000 tonnes, soybeans 6,100,000 to 9,600,000 tonnes, and wheat 2,050,000 to 3,300,000 tonnes. The cumulative report will be out at 7:30 AM CST.
2019 acreage estimates were released by USDA at their AgForum yesterday. They estimate 92 million acres of corn (89.129 in 2018), 85 million soybeans (89.196 in 2018), and 47 million wheat (47.800 in 2018). Total acreage for the top five crops, which include the three above plus cotton and rice, are estimated at a net 2.2 million acre drop vs last year.
USDA's ag attache to Brazil estimates the countries soybean crop at 115.5 million tonnes, below USDA's own estimate of 117.0. The attache blame hot dry weather for the drop in production.
March options go off the board today, while first notice day for March futures contracts is next Thursday the 28th.
The Buenos Aires Grains Exchange maintained their estimate of a 53 million tonne soy crop in Argentina and said that 87% of the crop is estimated to be in favorable condition.
Weekly ethanol production ran 996,000 barrels per day last week. That was 6.7% under last year. 12 of the past 14 weeks have seen production under USDA's current corn for ethanol goal of only a 0.5% under last year production. Year to date production is 1.3% under.
NOAA released updated long term forecast maps which showed April to June with above normal rainfall. The June through August forecast has normal temperatures but above normal rainfall.
The United States will be able to quickly recover lost markets for U.S. farm products to China once Washington and Beijing clinch a trade deal, U.S. Agriculture Secretary Sonny Perdue said on Thursday. He said that China has pledged to purchase "significant" quantities of U.S. agricultural products, but that "those proposals are all contingent upon a grand deal" that must include Chinese assurances on intellectual property issues. (Reuters)
The livestock outlook portion of USDA's AgForum will begin today 10:00 AM CST. Livestock traders will be watching for any new discussions on trade issues.
Hedge margin rates for lean hog futures will be increased from $1,350 per contract to $1,550 per contract effective with today's close.
Cattle on Feed Report will be released this afternoon (originally scheduled for January 19). Allendale expects to see December cattle placements at 3.1% over last year. That would stop the previous three weeks of lower than last year numbers.
Cold Storage will be released today as well for the month of December. We forecast 529.616 million lbs. of beef at the end of December. That would come from a 15 million lb. increase over November. We see 495.968 million lbs. of pork in frozen warehouses at the end of December. This estimate would represent a 12 million lb. decline from November.
Dressed Beef Values were mixed with choice up 1.58 and select down .09.  The CME feeder index is 141.11.  Pork cut-out values were up 1.06.