Published on:
10:43AM Apr 11, 2019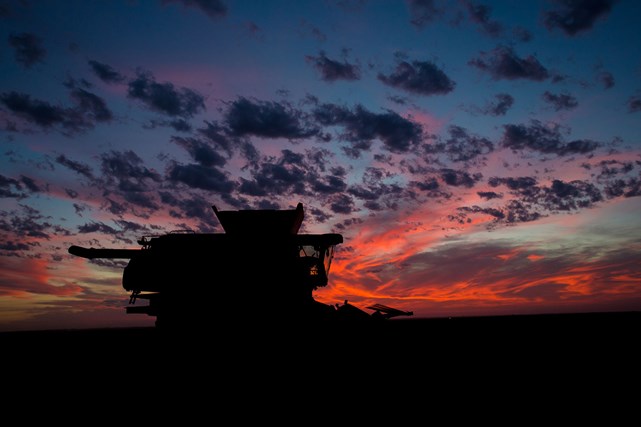 Good Morning from Allendale, Inc. with the early morning commentary for April 11, 2019.
Grain markets are quiet with corn up 1/4, soybeans down 1/2, and wheat leading the pack up 2. Overnight traders are left wondering if encouraging trade headlines are enough to lift markets after so many have failed to provide follow-through. Time will tell.
Weekly export sales will be released this morning at 7:30 AM CDT. Analysts expect to see 650,000 to 1,150,000 tonnes of corn, 800,000 to 1,250,000 soybeans, 400,000 to 700,000 wheat, 100,000 to 300,000 soymeal, and 8,000 to 30,000 soyoil.
The Rosario Grains Exchange estimates Argentina's soybean production at 56 million tonnes for the 2018/2019 season, an increase of 2 million tonnes from their previously estimate. Corn production was also increased to 48 million tonnes from the 47.3 million previous estimate. A favorable change in weather conditions was cited for the increases.
The Brazilian government expects April soybean exports to represent the lowest monthly figure in the last four years as estimated by shipyard data. Brazil is estimated to export 5.8 million tonnes of soybeans the rest of this month, in addition to the 3 million tonnes already exported this month for a total of 8.8 million tonnes. Other private estimate are lower, however.
Strategie Grains reduced its EU soft wheat production estimate for 2019/20 to 144.8 million tonnes from the 146.1 million last month. Dry weather was the main factor in the reduction.
Managed money funds were thought to be mostly buyers in yesterday's session buying an estimated 9,000 corn contracts, 6,000 soybeans, 2,500 soymeal, and 2,000 soyoil. They were thought to be sellers of 3,000 wheat.
Ethanol production was reported at 1.002 million barrels per day for the week which is -3.1% under last year and the 21st disappointing ethanol report in a row. USDA estimates production at  1.9% below last year, right now as a whole, we are down 1.8%.
Another New US/China trade headline had Treasury Secretary Steven Mnuchin claiming that both sides had agreed on enforcement offices/mechanisms, bringing us one stop closer to a deal. That headline was out after the close yesterday, and traders will look for further development along these lines.
Economic reports out this morning include Initial/Continuing Claims at 7:30 AM CDT. They will be joined by PPI and Core PPI at the same time before Natural Gas Inventories are released at 9:30.
European Union leaders gave Theresa May a new Brexit deadline of Oct. 31, four months longer than the prime minister asked for, in a move the EU summit chair said would let Britain resolve its domestic deadlock on the issue.
Cattle futures were not too excited about the April snow storm which should wrap-up today. The issue of calving problems and therefore a higher cattle price can be very real after these storms. That one is always a tough one to predict. From a practical standpoint we have numerous cow/calf producers who have reported concern on this issue.
A few minor deliveries were noted in the April cattle contract. Partial deliveries through trade date November 01, 2018 were noted. The delivery numbers, however, were small.
The U.S. pork industry canceled its annual convention on Wednesday over concerns that international attendees could bring in an incurable hog disease at a time when American farmers are already suffering from trade wars. (Reuters)
Dressed Beef Values were higher with choice up .73 and select up .82. The CME feeder index is 143.63. Pork cut-out values were up .83.