Published on:
10:37AM Dec 20, 2016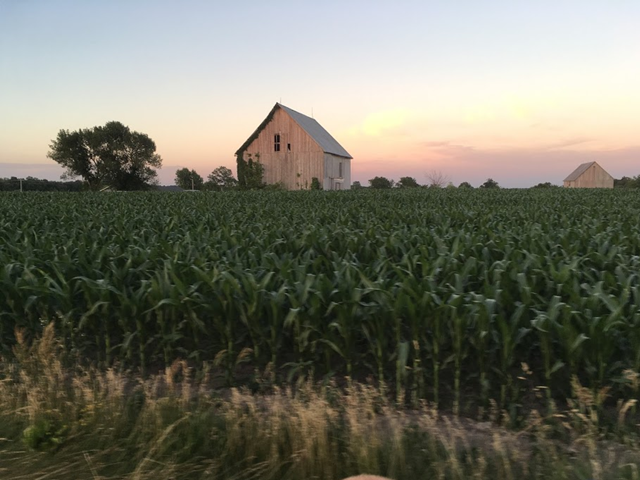 Good Morning! Paul Georgy with the early morning commentary for December 20, 2016.
Grain markets are lower in overnight trade with soybeans taking the biggest hit. Outside markets are watching international headlines after yesterday's terrorist attacks.
US Weekly Export Inspections showed 478,213 tonnes of wheat, 769,008 tonnes of corn, and 1,731,565 tonnes of soybeans were exported for the week ending 12/15/2016.
Rain in Argentina was largely the cause of weakness in corn and soybeans yesterday, but Drew Lerner of World Weather, Inc. notes that, "it is still debatable how much improvement in subsoil moisture will result and that will be the key in determining crop stress potentials in January." Drew will lead-off the first day of our Conference Series next month, January 24th. Learn more and get registered here.
China's Minister of Agriculture claimed that China would cut another 10 million mu (667,000 hectares) off corn planting next year. This would bring the total acreage cut to 40 million mu (2.668 million hectares/6.6 million acres).
Safras e Mercado raised its estimate of the developing Brazilian soybean crop up to 106.1 million tonnes. USDA and Allendale are at 102.0. This new production forecast would be 9.2% over last year.
UkAgroConsult estimates that 83% of Ukrainian winter grown crops are in good or satisfactory condition. Of that number, wheat ratings were seen at 83.7% good to excellent.
The Indonesian Oil Palm Research Institute expects 2017 palm oil production to rise by 6.6 percent to 37 million tonnes, up from 34.71 million this year. They cite good weather for the increase.
Funds were sellers across the board yesterday. Traders estimate that managed money sold 5,500 corn contracts, 8,500 soybeans, 2,500 wheat, 3,500 soymeal, and 2,500 soyoil.
The Economic Calendar is fairly empty today with most major economic reports due Thursday. Instead, macro markets will focus on Bank of Japan's monetary policy meeting, and headlines out of Russia and Europe after the terror attack in Berlin, and the assassination of the Russian ambassador to Turkey.
Cattle Showlist counts were down 12,000 head from last week.
New highs were reached for live cattle futures yesterday. The 116.00 high on the February contract is near that 116.48 objective from the Head and Shoulders chart formation.
Estimates for Friday's Cattle on Feed, Cold Storage, and Hogs & Pigs reports will be out later today.
Dressed beef values were higher with choice up .76 and select up 1.96. The CME Feeder Index is 131.68. Pork cutout value is up .74.
If you have any questions on any of our content, give us a call at 800-262-7538 or [email protected]