Published on:
12:28PM Jan 31, 2019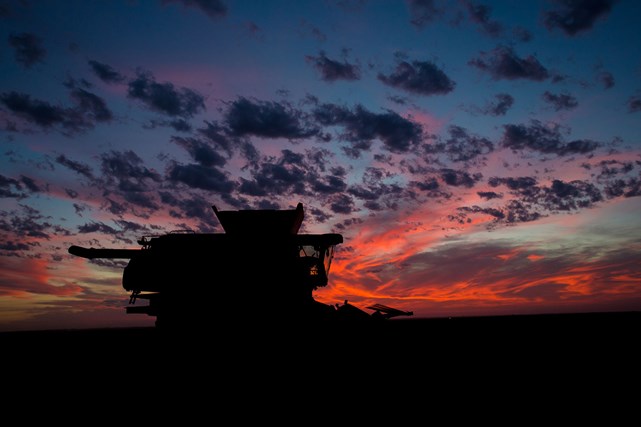 Good Morning from Allendale, Inc. with the early morning commentary for January 31, 2019.
Grain markets pushed higher from a brutal cold spell in the U.S. Midwest that halted grain movement on most roads and rivers, underpinning cash markets. Hog slaughterhouses and grain elevators shut down as the coldest temperatures in years gripped the region.
Livestock Outlooks will be released this afternoon at 2:00 PM CST by Rich Nelson and Ryan Ettner. If you missed yesterday's grain outlooks, the recording will be available today to all who are registered. You can still register for the grain and livestock outlooks by calling 800-262-7538.
Another round of U.S.-China talks began yesterday, aimed at making progress on resolving the on-going trade war while deep differences remain between both countries over Chinese practices on intellectual property and technology transfer. But details of the closed-door talks were limited, with official statements seen as unlikely before they conclude this afternoon.
Temperatures in the Northern Plains and Great Lakes plunged to as low as minus 42 Fahrenheit (41 degree Celsius), making parts of the Midwest colder than the South Pole.
USDA's Foreign Agricultural Service (FAS) will implement the following schedule to bring weekly reporting up to date:
• The report for the week ending December 20, 2018 will be published Thursday, January 31, 2019.
• The report for the week ending December 27, 2018, will be published February 7, 2019.
• The report for the week ending January 3, 2019, which will include the marketing year changeover figures for hides and skins,                      wet blues, pork and beef, will be published February 14, 2019.
• A combined report for the weeks ending January 10- February 14, 2019, will be published on February 22, 2019.
The Export Sales report being released on Feb 22 will only include total sales numbers for the combined 6-week period listed above, the market will have to wait another four weeks until actual sales and commitment levels are known and up-to-date.
Australia's west coast is facing hot, dry weather over the next three months, the country's bureau of meteorology said, significantly reducing the outlook for wheat production this year.  There is only a 20 percent chance the state of Western Australia will receive average rainfall between Feb. 1 and April 30, said Australia's Bureau of Meteorology.  There is also a 70 percent chance that the majority of Australia will experience above average temperatures over the coming three months, the bureau said.  (Reuters)
Brazil soybean farmers have started to pause sales while harvesting and betting on improved prices ahead due to output losses seen throughout the country.  Farmers already have sold about 50% of production, as many sales were made in the second half of last year during strong Chinese buying from the start of the U.S. – China trade war.
Egypt supply ministry said it has enough strategic wheat reserves to cover more than five months of demand.  This was announced just a day after Egypt purchased 360,000 tonnes of French and Romanian wheat in an international tender.
Brazil will finish building a key agricultural highway (BR-163) and another small stretch of roadway connecting it to the river port of Miritituba by the end of this year, said Infrastructure Minister Tarcisio Freitas.  Agriculture Minister Tereza Cristina Dias, speaking alongside Freitas, said Mato Grosso's grain production is estimated at 63.4 million tonnes this year, with BR-163 serving as the main artery delivering it to ports in the north.
China continues to battle the fast spreading epidemic of African swine fever. The disease has now reached 24 of its provinces and led to the culling of more than 900,000 pigs.  China's government encouraged pig farmers to quickly replenish their herds and said it would buy more pork for its reserves as it sought to curb price rises later in the year.  "But I expect that to change around the second quarter, when we'll see a shortage of domestic supply in China" said Danish Crown Chief Executive Jais Valeur.
The USDA estimated the U.S. hog slaughter yesterday at 261,000 (466,000 hogs last week, 464,000 hogs last year on this day).
The Fed Cattle Exchange had no sales of cash cattle yesterday with 1,684 head offered among 10 separate lots.  Packers bid from $121.75 - $122.50 but nothing was accepted.
Dressed Beef Values were mixed with choice down 0.08 and select up 0.43. The CME feeder index is 142.99. Pork cut-out values were down 1.70.