Published on:
10:08AM May 10, 2019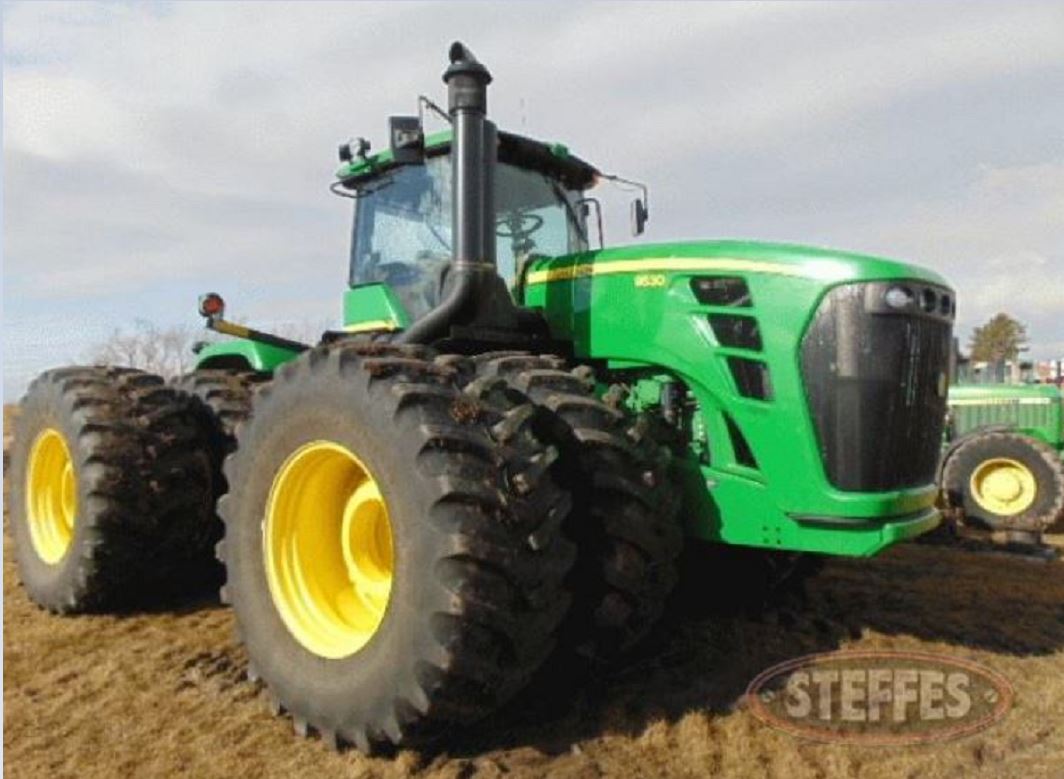 Good Morning from Allendale, Inc. with the early morning commentary for May 10, 2019.
Grain market traders watched the big 3 markets drop sharply on trade tensions, poor overall net export sales, better weather in the 6 - 10 day maps and larger supplies seen in South America.  Traders will continue to monitor crop planting progress over the weekend and the USDA results for the May supply/demand report being released this morning.
Top U.S. and Chinese trade negotiators concluded the first of two days of talks to rescue a trade deal that is close to collapsing as the U.S. prepares to go ahead with plans to hike tariffs on hundreds of billions of dollars of goods imported from China.  As President Trump has ordered a tariff hike to start today, China has said it will retaliate.
Chinese Vice Premier Liu He, U.S. Trade Representative Robert Lighthizer and U.S. Treasury Secretary Steven Mnuchin talked for 90 minutes yesterday and are expected to resume talks today.  "We come here this time, under pressure, which shows China's greatest sincerity, and want to sincerely, confidently, and rationally resolve certain disagreements or differences facing China and the United States. I think there is hope," said Vice Premier Liu He.
Weekly Net Export Sales were released yesterday showing corn export sales at 294,469 metric tonnes (expecting 550,000 – 1,000,000), soybean export sales at 146,469 (expecting 500,000 – 1,100,000), wheat export sales at 502,862 (expecting 175,000 – 600,000).  Beef export sales last week were at 24,178 metric tonnes.  This is 1.1% behind last year (5 weeks ago it was 7% behind). Pork export sales last week were at 21,816 (32% over last year in the same week and 16.8% over last year).
USDA May crop supply/demand report will be released today at 11 a.m. CST.  Average trade estimates show old crop corn ending stocks at 2.055 billion bushels (2.035 billion bu. last month), old crop soybean stocks at 920 million bushels (895 million bu. last month) and old crop wheat stocks at 1.097 billion bushels (1.087 billion bu. last month).  New crop corn ending stocks seen at 2.131 billion bushels, new crop soybean stocks at 910 million bushels and new crop wheat stocks at 1.060 billion bushels.
Estimated Fund Positions (as of 05-08-2019) show funds short -289,700 corn contracts, short -172,500 soybean contracts, short -74,500 wheat contracts, short -24,600 soymeal contracts and short -71,100 soyoil contracts.
Brazil's Conab raised its forecast for the 2018-19 soybean crop to 114.313 million tonnes (113.823 million tonnes last month, 119.281 million tonnes last year). Brazil's soybean yields seen at 3,193 KG/HA (3,182 KG/HA last month, 3,394 KG/HA last year).
U.S. farm incomes in the Midwest and Mid-Southern states declined again in the first quarter of 2019 amid ongoing strain from low commodity prices, trade uncertainty and severe weather, according to banker surveys released by the Federal Reserve Banks of St. Louis and Kansas City.  It marks the 21st consecutive quarter for farm incomes dropping in the Eighth Federal Reserve District, which includes all or parts of Arkansas, Illinois, Indiana, Kentucky, Mississippi, Missouri and Tennessee.
African Swine Fever outbreak is expected to cut China's pig meat output by at least 10% in 2019 and present opportunities for producers in other countries, the United Nations' Food and Agriculture Organization said.  Global pig meat production is forecast at 115.6 million tonnes in 2019, a decline of 4% from the last year with a contraction in China outweighing expansions primarily in the U.S., Brazil and Russia.
Dressed beef values were lower with choice down 0.54 and select down 0.41. The CME feeder index is 135.84.  Pork cut-out values were up 1.88.