Published on:
11:44AM Mar 01, 2017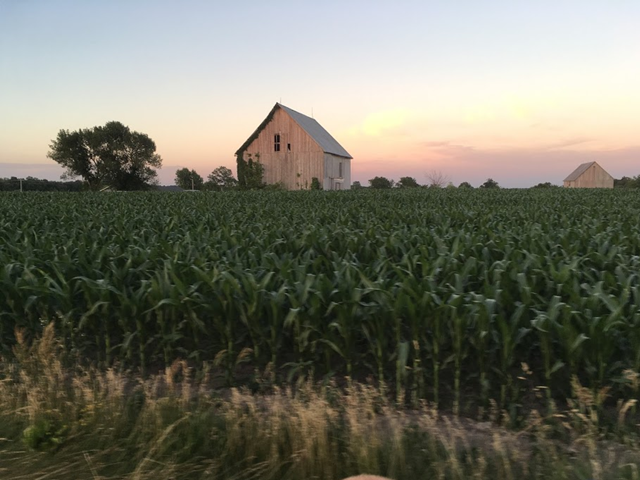 Good Morning! Paul Georgy with the early morning commentary for March 1, 2017.
Grain markets are higher on follow through and first of month buying. Markets are showing approval of Presidents speech by setting new highs in the stock indices. The US Dollar and crude oil are also higher.
Tuesday's large trading range and high volume leaves technical traders with range bound support and resistance. The question today is whether additional fund buying overshadows a "buy the rumor, sell the fact" attitude in the grains.
Allendale Annual Acreage Survey is going on and your information is very important when projecting the national planted acreage results. Click here to fill out your survey information.
Allendale Monthly Webinar held last night is now available online. The topic was very timely as we discussed the renewable fuels situation. Worth your time to listen to the recording.
March 1st is the seasonal time to by corn and sell it on the hottest day in July. Trade is likely to find some buyer support due to this seasonal.
South American weather forecast is for showers in the central south region of Brazil, then dry through next week. Crop conditions remain favorable.
Oil World forecasts Brazil's soybean crop for 2017 is likely to reach a record 105 million tonnes compared to 95.4 million tonnes last year. They expect Brazil's exports to increase by 4.5 million tonnes which is a record 52.3 million tonnes.
Trading volume in many of the front month grain contracts at the CME was the largest seen since last year's acreage report.
Funds were estimated to have net buyers on Tuesday of grain and soy complexes. They were thought to have bought 24,000 corn contracts, 16,500 soybeans, 7,000 wheat, 1,000 soymeal and 13,500 soyoil contracts.
WOTUS may be on the way out as President Trump signs and executive order which tells the EPA to reconsider the rule.
Cash grain basis bids were wider at some elevators however others move bids from March to May futures.
South Africa's 2017 corn output is expected to be around 14.0 mmt compared to 7.8 mmt last year. Farmland expansions and improved weather conditions across the top producing area is contributing to the increased production.
Macro markets have a bevy of economic reports today. Trade will also be doing some position adjusting after President Trump's Address to Congress last night.
Beef product values were up sharply on Tuesday supporting a better profit margin for packers. Trade is expecting cash fed cattle prices to be steady higher this week.
Fed Cattle Exchange electronic auction starts at 10:00 am this morning. The results will be watched closely for direct cash trade later in the week. Cattle slaughter so far, this week is several thousand head ahead of last week. Feedlots may be taking advantage of the positive basis of cash over futures.
Pork product is higher. Cash hog index remains at nearly $10.00 over the April futures contracts.
April lean hog futures has resistance at 69.00 and support at 66.00.
Dressed beef values were higher with choice up 3.25 and select up 4.27. The CME Feeder Index is 126.26. Pork cutout value is up 1.49.
If you have any questions on any of our content, give us a call at 800-262-7538 or service@allendale-inc.com