Published on:
10:51AM Aug 18, 2016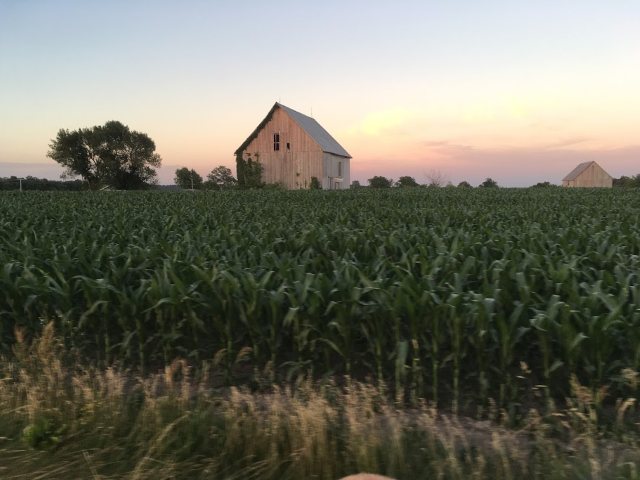 Good Morning! Paul Georgy with the early morning commentary for August 18, 2016.
Grain markets are lower on profit taking after the recent rally. The US Dollar is making new lows for the current down trend while crude oil posts new highs.
Allendale's "Annual Nationwide Producer Yield Survey" is under way and will run through August 26th. We need your help, go to the SURVEY. It has been one of the most accurate, due to farmers knowing their farm better than anyone else. The results of the survey will be released on August 31st.
USDA Export Sales will be released this morning. Trade is expecting very robust sales in corn, soybeans and wheat for 2016/17. Estimates for 2015/16 are: corn 250,000 to 450,000 tonnes, soybeans 100,000 to 300,000 tonnes. Estimates for the 2016/17 crop year are: corn 800,000 to 1,000,000 tonnes, soybeans 1,500,000 to 1,800,000 tonnes and wheat 400,000 to 600,000 tonnes.
Buenos Aires Grains Exchange anticipate's Argentina's 2016/17 corn planting area will be 4.5 million hectares, up from 3.6 million hectares in the previous season.
Ethanol production retested the current record of 1.029 million barrels per day. This pace was a strong 6.6% over last year. Current year to date pace, since September 1 of 2015, is 2.3% over last year. But a very strong ethanol production does not mean very strong corn for ethanol use. As of Mar – May period, ethanol plant efficiency was 5.9% better than last year.
Funds were estimated buyers on Wednesday of 8,000 corn contracts, 4,500 soybeans, 2850 wheat, and 7,300 soyoil contracts. They were net sellers of 500 soymeal.
Trading volume in soybean oil was higher than soybeans on Wednesday which tells the story of why soybeans were higher.
Corn and soybean basis is holding steady across the Midwest as farmer sales have evaporated, commercials have increased their movement of inventory.
Crop tours next week will give a lot of attention to the corn and soybean yields as major news wire reporters will see actual field conditions. Social media will be a way to keep in touch with their findings.
August Cattle on Feed report will be released Friday at 2:00 pm. Trade estimates are: On feed 101.4%, Placed 100.5% and Marketing's 99.7%. There were 2 less marketing days during July 16 vs. last year.
Cheap feed prices are contributing to the weak cattle futures as traders are expecting feedlots to hold cattle a little longer to get a better price. Feed costs are less than live weights and replacement costs therefore it may make sense to add a few pounds. However, larger cattle and larger numbers usually mean lower prices. Staying current on Marketings will provide the best returns in the long run.
Cash cattle have traded at 118 this week while futures stay at a sharp discount. Trade is expecting to see support in October futures as time for a seasonal basis change is near.
Bacon values have fallen off the table as the end of BLT season is upon us. Primal cuts are still in demand as retailers feature items for the end of cutout season, Labor Day. Futures consolidate as meats compete for the retail dollar and clean up inventory.
Dressed beef values were mixed with choice down .09 and select up .46. The CME Feeder Index is 148.77. Pork cutout values are up .40.
If you have any questions on any of our content, give us a call at 800-262-7538 or [email protected]