Published on:
11:21AM Mar 01, 2019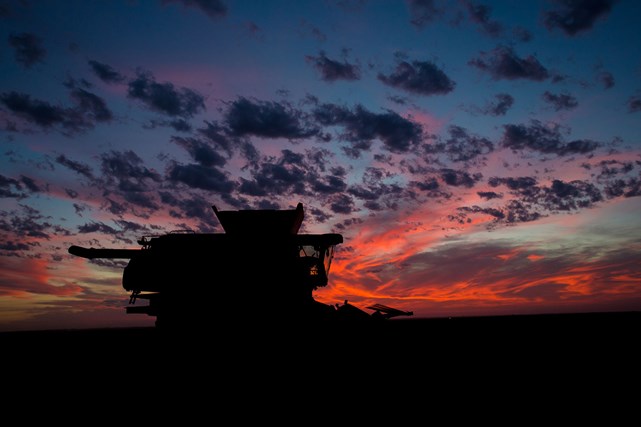 Good Morning from Allendale, Inc. with the early morning commentary for March 1, 2019.
Grain markets are mixed overnight as the new month of trade begins. With the US planting window drawing closer and closer, focus is shifting to weather forecasts and planting estimates. Of course, any possible disruptions in US/China trade talks continue to loom.
Allendale's annual acreage survey is well underway, but we can still use your help! US planted acreage intentions will soon become a major trade focus, and your estimates help us all gain insight into what the USDA will report later this month. Submit your acreage estimates here. Thank you!
Soybean crushings in January are estimated to have come to 182.7 million bushels according to a poll of estimates by Reuters. Last January's crush was 174.6 million bushels. The report will be released today at 2:00 PM.
Weekly export sales for the week ending February 21st (reports are now back up to date) reported corn sales of 1,360,365 tonnes, over the trade expectation. Year to date sales are now 64% of USDA's Supply and Demand estimate. Normally they would be 71%. Soybean sales were 2,196,243 tonnes for the week, also over the trade expectation. YTD sales are 76% of USDA (89% is the five-year average). Wheat sales were 537,353 tonnes, within estimates.
The World Trade Organization ruled in favor of the United State in a trade dispute with China regarding price supports of several domestic grains including wheat. This comes as top US officials report they are working on a "detailed trade agreement with China that will include specific structural commitments."
Funds were estimated sellers of 10,000 corn, 4,500 soybeans, 5,000 wheat, and 2,000 soymeal in yesterday's trade. They were buyers of 500 soyoil. The weekly Commitments of Traders report will be released this afternoon at 2:00 PM, but will still be slightly delayed from the government shutdown.
The economic calendar will be watched with interest this morning after yesterday's surprise GDP number. Today's reports including Personal Income/Spending and Core PCE at 8:30 AM CST. ISM Manufacturing and Michigan Consumer Sentiment are due at 9:00.
The semi-annual Cattle report indicated the nation's combined beef and dairy herd at 94.760 million head. That was 0.5% over last year. It marks now five years behind us of expansion in the cattle industry and the largest total cattle herd by head in 11 years. The beef cow herd was seen at 31.766 million head, 1.0% over last year. That was over the 0.3% average trade guess.
Weekly beef export sales of 16,684 metric tonnes were reported yesterday. Year to date sales now come to 232,510 tonnes, 7.8% under last year. Pork sales totaled 28,911 metric tonnes of pork were reported (China was 5,400 tonnes), YTD sales now total 364,512 tonnes, 2.4% under last year.
Brazil's 2019 beef production is estimated at 10.2 million metric tons, an increase of 3% on exports to China and Hong Kong according to the USDA attache. The pork production estimate was increased by 4% to 3.9 million metric tons.
Dressed Beef Values were higher with choice up 0.49 and select up 2.48.  The CME feeder index is 139.94.  Pork cut-out values were up .92.