Published on:
12:26PM Sep 12, 2018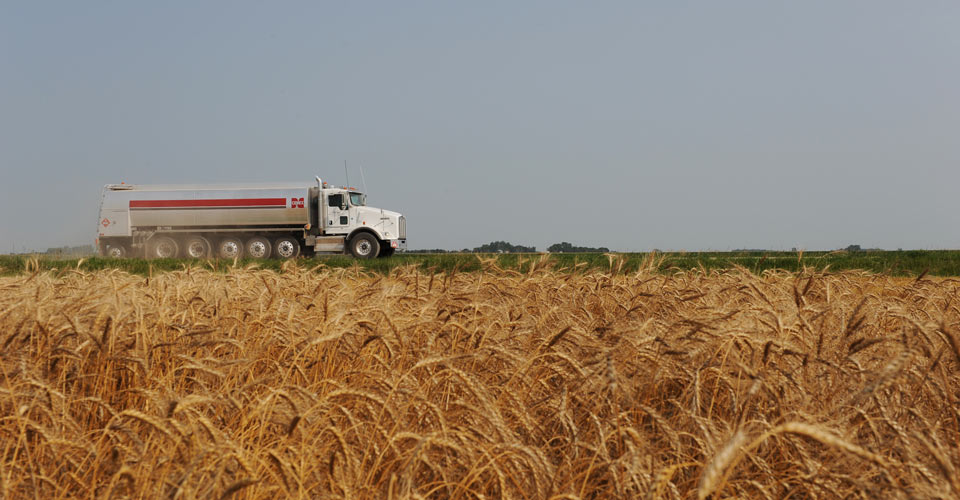 Good Morning! From Allendale, Inc. with the early morning commentary for September 12, 2018.
Grain Market Traders have mixed feelings as they await today's latest Supply and Demand numbers from the USDA at 11:00 AM CDT. As progress looks apparent from US - Canadian trade talks, most are hopeful that resolutions are forthcoming.
Analysts expect U.S. soybean yields at a record 52.2 bushels per acre and U.S. ending stocks at a staggering 830 million bushels, above last month's 785 million on today's WASDE report.  They expect USDA to show U.S. corn yields at 177.8 bushels per acre, below its August estimate of 178.4, but still higher than last year's record.  U.S. ending stocks are seen falling slightly to 1.639 billion bushels from last month's 1.684 billion.
The USDA announced this week's Crop Progress update today. The first corn harvest number of the year came in at 5% (6% estimated), while corn's good to excellent number increased 1% to 68% (66% estimated). Soybeans also increased 1% to 67% (65% expected), while spring wheat harvest came in at 93% complete (94% estimated). Winter wheat plantings were at 5% (6% expected).
CONAB raised Brazil's 2017/18 soybean crop by 300,000 tonnes yesterday to 119.3 million tonnes, the second highest output ever.  With the adjustments on the crop number, the agency also increased its estimate of Brazil's 2017/18 soy end-stocks remained under 1 million tonnes.
Brazil's soybean exports in 2017/18 were increased to 76 million tonnes as China's demand attempted to shift away from the United States according to Conab. They expect the countries ending stocks to fall to the lowest on record. Some believe this will force China to buy from the US despite the tariffs.
Heatwaves and drought in France this summer are expected to lead to a sharp drop in maize and sugar beet production, adding to a wider picture of weather-hit harvests in the European Union's biggest crop grower, the farm ministry said. (Reuters)
Canada announced yesterday they are ready to offer the United States limited access to the Canadian dairy market as a concession in negotiations to rework the North American Free Trade Agreement.  As the Oct. 1 deadline to renegotiate NAFTA quickly approaches, Canada is considering to offer similar concessions on the dairy industry to those that it agreed to in free trade deals with the European Union and Pacific Rim nations.
U.S. Oil Prices are trading at nearly a $10/barrel discount to global crude, handing domestic producers strong opportunities for additional exports.  Oil exports soared to a record three million barrels per day in June, largely attributed to WTI prices being $10 cheaper than Brent at that time.
Smithfield Foods announced yesterday they will temporarily close the world's largest hog slaughter plant in North Carolina in coming days due to Hurricane Florence.
The Dow finished yesterday up 113.99 points (0.4%) to 25,971.06 after being down as much as 103 points earlier in the session. The S&P 500 rose 10.76 points (0.4%) to 2,887.89, while the Nasdaq Composite jumped up 48.31 points (0.6%) to 7,972.47.
The Iowa/Minnesota Hog Market has gained $11.27 from the low posted on August 30. This is due to African Swine Fever in China, Hurricane Florence, and the significant price drop over the last few months.
Dressed Beef values were lower on Tuesday with choice down 0.23 and select down 0.62.  The CME Feeder Index closed at 152.55.  Pork cutout values finished Tuesday higher up 1.39.