Published on:
10:21AM Mar 20, 2019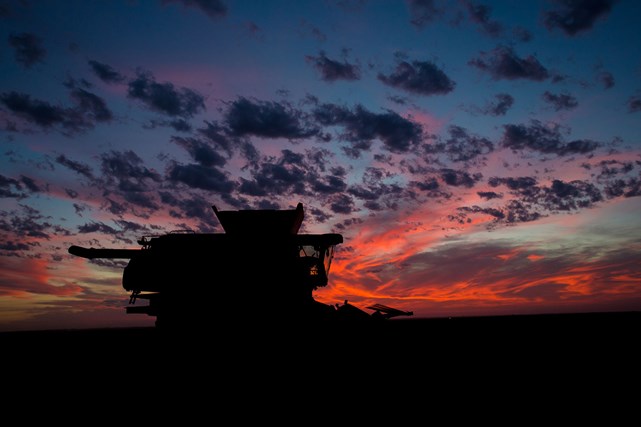 Good Morning from Allendale, Inc. with the early morning commentary for March 20, 2019.
Grain markets are mixed with corn up 1, soybeans down 1/4, and wheat up 2. As has become the norm, traders are waiting to see what comes of the ongoing trade negotiations, while keeping an eye on the forecast as much of the Midwest is extremely wet and planting is fast approaching.
Trade headlines indicate that progress is being made in the US/China talks, but that at this point a deal remains elusive. Headlines yesterday ranged from China, "walking back trade pledges" to "talks being in the final stages" with a trip to China planned by lead US negotiators.
China could as much as triple its purchases of American farm goods as part of a trade deal between the nations, U.S. Agriculture Secretary Sonny Perdue said. (Bloomberg)
Abiove estimates Brazil's 2018/19 soybean crop at 116.9 million tonnes vs the 117.9 million tonnes estimated in January.
Managed money funds were estimated sellers of 7,000 corn contracts, 4,000 soybeans, 2,000 wheat, and 2,500 soyoil in yesterday's trade. They were buyers of 2,000 soymeal.
President Trump and Brazil's new president Jair Bolsonaro forged a bond over their shared brand of conservative and populist politics on Tuesday, with Trump pledging to give more U.S. support to Brazil's global ambitions. Both sides have agreed to steps aimed at lowering barriers to agricultural trade, focusing on wheat, pork and beef. (Reuters)
The FOMC will announce its latest interest rate decision today at 1:00 PM CDT. Analysts are not expecting to see any changes. The decision will be followed by a press conference with Fed Chair Powell at 1:30 PM.
New highs were reached yet again for the June through December cattle contracts, though they did close off those highs today. For cash pricing, markets are now implying April to drop to $126 cash, June at $120, and August at $119. Last week's cash averaged $127. Last year's end of April pricing was $123, June at $107, and August at $107.
The Cattle on Feed and Cold Storage reports will be released on Friday at 2 PM CDT.  This report will cover the activity during the month of February. Our estimates have On Feed as of March 1 at 100.6% of last year, Placements at 101.5%, and Marketings at 100.8%. Cold Storage is estimated at 593.960 million pounds for pork, and 493.822 for beef.
Two weeks ago wholesale pork was 3.12 for the week. Last week it was 3.85. Monday and yesterday morning's numbers showed a 5.01 gain so far this week.
Hedge margins for one lean hog futures contract were increased from $1,350 to $1,550 per contract effective with today's trade. Spec margins moved up from $1,485 to $1,705 per contract.
Dressed Beef Values were higher with choice up 1.00 and select up 1.25. The CME feeder index is 137.67. Pork cut-out values were up 1.75.