Published on:
11:13AM Aug 14, 2018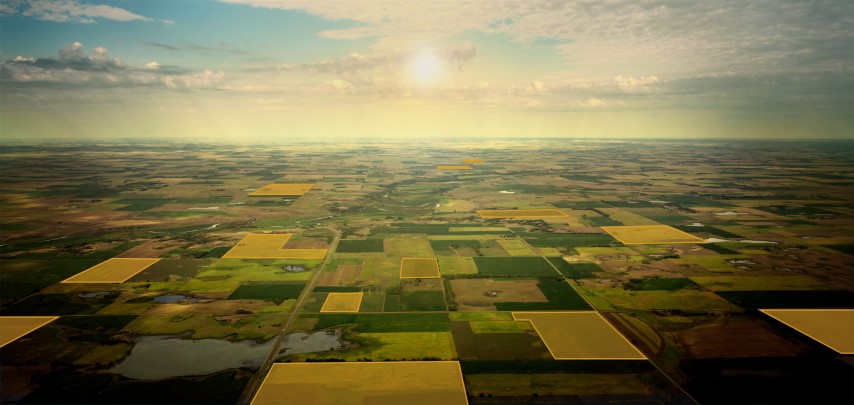 Good Morning! From Allendale, Inc. with the early morning commentary for August 14, 2018.
Grain market traders found little surprise in the latest crop progress data as the numbers were about as expected. Private yield estimates and crop tour results are beginning to circulate the market which will add the excitement.
We have a daily text message that we think you might enjoy. We send out headlines of the day as well as current market quotes. You can signup free, here.
Crop progress numbers out yesterday afternoon had corn rated 70% Good to Excellent a drop of 1% from last week's 71%, but inline with analyst estimates. The crop was also reported 26% dented, ahead of the five-year average pace of 13%. Soybeans also fell 1% are were rated 66% GTE. Like corn, that rating was inline with expectations.
Spring wheat was reported 35% harvested, ahead of the analyst estimate of 28%. The crop was rated 75% GTE, a head of last week's 74%, and well above last year's 32%. Traders had been expecting the number to drop to 73%.
NOPA crush is expected to show that a strong soybean crush rate continued in July when the report is released tomorrow at 11:00 AM CDT. Analysts expect to see a July crush of 161.745 million bushels. Last July, 144.718 million bushels were crushed.
Export inspections for the week ending August 9th showed wheat exports of 462,854 tonnes, corn exports of 1,261,900, and soybean exports of 580,824. The soybean number was a bit below expectations.
CME Group has raised the margin on soybean futures by $300 per contract for the front months. For September, that now puts the maintenance margin level at $2,350/contract. For November it is $2,240. The new rates become effective with today's close.
Managed money funds were estimated sellers of 2,000 corn and 8,000 wheat contracts in yesterday's trade. They were thought to be buyers of 4,000 soybeans, 2,000 soymeal, and 2,000 soyoil.
Bayer shares plunged as much as 14 percent on Monday, losing about $14 billion in value, after newly acquired Monsanto was ordered to pay $289 million in damages in the first of possibly thousands of U.S. lawsuits over alleged links between a weedkiller and cancer. (Reuters)
Economic reports out today include the NFIB Small Business Optimism Index, Import Prices, Export Prices, and Export Prices ex-ag.
Lean hog futures attempted another rally yesterday after a limit up trade on Thursday and a failure for higher trade on Friday. Yesterday's rally hit up to 53.77, just below Friday's 54.07 high. October hogs are now 3.82 off the low from Thursday.
Margins on Lean Hog futures were raised yesterday effective at the close of business. Front month maintenance levels went from $1,080 per contract to $1,200.
Beef packer margins are still at historically strong levels at $120 per head gross, but they are off the early summer levels of $280.
Dressed beef values were higher with choice up 1.82 and select up 1.89. The CME Feeder Index is 151.12. Pork cutout value is down .06.