Published on:
11:52AM Sep 11, 2018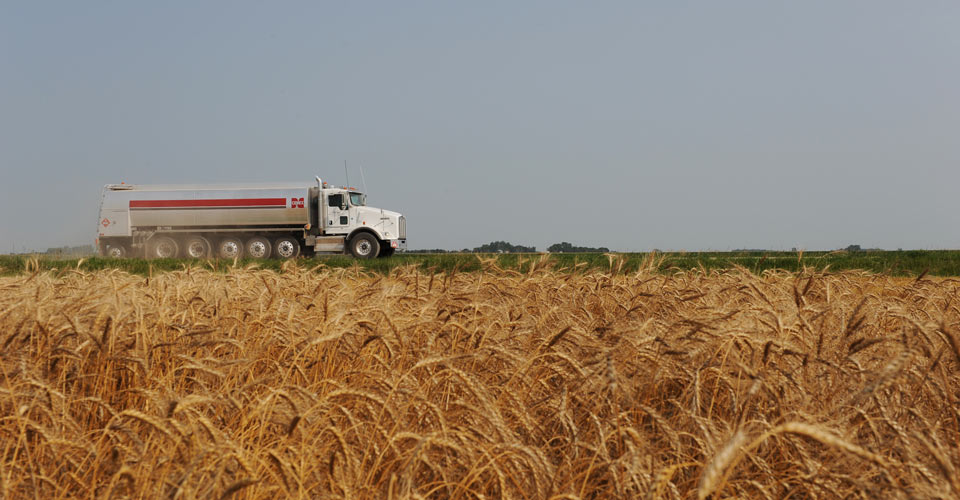 Good Morning! From Allendale, Inc. with the early morning commentary for September 11, 2018.
Grain Market Traders are bracing for the U.S. Department of Agriculture's monthly supply and demand report due on Wednesday at 11am CST. They expect the agency to place U.S. soybean yield at a record 52.2 bushels per acre and U.S. ending stocks at a burdensome 830 million bushels, above last month's 785 million.  Analysts expect USDA to show U.S. corn yields at 177.8 bushels per acre, below its August estimate of 178.4, but still higher than last year's record.  U.S. ending stocks are seen falling slightly to 1.639 billion bushels from last month's 1.684 billion.
The USDA announced yesterday that this week's Crop Progress update will be delayed until today at 11:00 AM CDT due to technical issues. Analysts expect to see the first corn harvest number of the year at 6% complete, while its good to excellent number should fall 1% to 66%. Soybeans are also expected to fall 1% to 65%, while spring wheat harvest should nearly be complete at 94%. Winter wheat plantings are expected at 6%.
Australia's Wheat Crop (18/19) is seen at 19.1 million tonnes, down from the June estimate of 21.9 million tonnes. This cuts their 2018/19 wheat output forecast nearly 13% from June's estimate.
China imported 9.15 million tonnes of soybeans in August, up 14 percent from July, customs data showed on Saturday, as buyers in the world's top importer continued to buy from Brazil after Beijing imposed tariffs on U.S. shipments. August figures were up from last year's 8.44 million tonnes. (Reuters)
Commodity Funds were net buyers of Chicago Board of Trade wheat, corn, soyoil and soymeal futures contracts on Monday and net even in soybeans.  Funds were estimated buyers of 3,000 corn, 5,500 of wheat, 2,500 of soyoil and 1,500 of soymeal contracts.
U.S. Oil Prices erased early gains to post a fourth straight session of declines yesterday, with investors continuing to show concerns for a wave of supplies in the market.  Gasoline futures fell 1.08 cents (0.5%) to $1.9592/gallon.  Diesel futures closed down 4 cents (less than 0.1%) at $2.2178/gallon.
The Headquarters of Libya's National Oil Co.in Tripoli was targeted Monday by an apparent terrorist attack, potentially foreshadowing on-going disruptions to Libyan supply.
The S&P 500 snapped a four-session losing streak yesterday, with gains among industrial and technology companies, as investors look ahead to a busy week of economic data. No major reports are out today, but later this week has PPI, CPI, Initial Claims, as well as Retail Sales among many others.
China will respond if the United States takes any new steps on trade, the foreign ministry said on Monday, after President Donald Trump warned he was ready to slap tariffs on virtually all Chinese imports into the United States. (Reuters)
Hurricane Florence (category 4) is on track to hit the second largest hog production areas in the US early Saturday morning.  Almost 60,000 head out of the daily US kill of 460,000 head are processed at hog plants from South Carolina through Virginia.
Cattle Futures reported a 26,700 head decline in offered showlists.  With today's numbers from the latest weekly comprehensive boxed beef report it shows beef ordered for delivery at least 22 days away is 51% under last year's numbers.
Dressed Beef values were mixed on Monday with choice down 0.26 and select up 1.84.  The CME Feeder Index closed at 152.625.  Pork cutout values finished Monday lower down 0.71.