Published on:
10:38AM May 09, 2017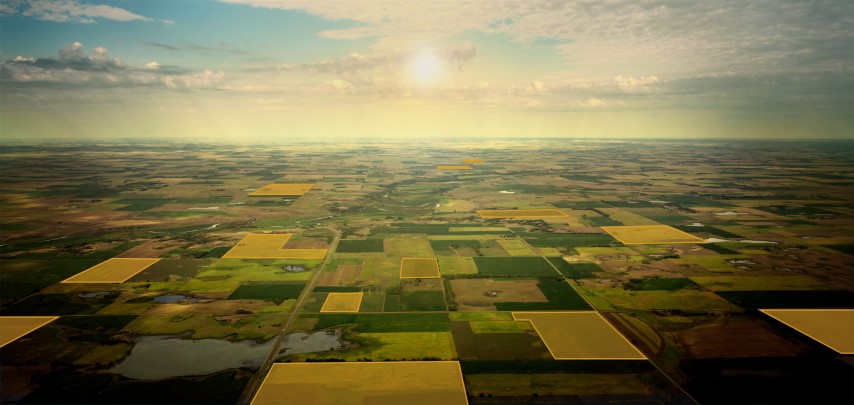 Good Morning! Paul Georgy with the early morning commentary for May 9, 2017.
Grain markets are mixed in quiet overnight trade as we approach tomorrow's USDA report. Outside markets have a few economic reports this morning, and will watch the results of the South Korean presidential election today.
Planting progress held a few surprises yesterday afternoon with corn being reported 47% planted above the trade estimate of 44%, but behind the five-year average of 52%. Soybeans were reported 14% planted (vs. 16% estimates and 17% five-year), and spring wheat was reported 54% planted (45% estimate, 60% five-year). Winter wheat was reported 53% good-t0-excellent vs. the trade guess of 51%.
USDA's supply & demand report tomorrow has analysts looking for old crop corn ending stocks down 2.326 billion. They will use the March 30 Prospective Planting for planted acreage, and their 170.7 bpa yield from the February AgForum conference.
Soybean ending stocks are estimated at 438 million for old crop, and 555 million for new crop. As in corn, USDA will be using the Prospective Planting estimate for acreage. It is too early to discuss acreage switching from a report perspective. Wheat total new crop production is estimated at at 1.859 billion, off last year's 2.320. The average analyst guess for old crop ending stocks is is 1.162 billion. New crop US stocks are seen declining to 932.
Weekly export inspections for the week ending May 4th had corn exports of 720,586 tonnes, soybeans 349,385, and wheat at 615,029.
China's Customs Ministry said 8.02 million tonnes of soybeans were imported in April . That was 13% over last year in the same week. It was also a new record April import, surpassing last year's 7.07 mt record. From October through April their imports have run 9.3% over last year at 49.6 million tonnes. To hit USDA's 88.0 mt import projection they only need to run 1.5% over last year from May through September. Despite concerns over negative processing margins in China, we should hit USDA's goal.
Chinese soybean crush margins have recovered from their early April lows. The margin at Rizhao was -$46 per tonne purchased on April 7. It is now up to -$27 per tonne. At the city of Dalian margins went from -$29 per tonne purchased to now -$2.
Managed money funds were estimated sellers of 9,500 contracts of corn, 4,000 soybeans, 5,000 wheat, and 1,500 soymeal in yesterday's trade. They were estimated buyers of 500 soyoil.
Cattle showlist estimates for the whole Plains was pegged for a 15,800 head decline.
Beef exports in March were strong at 234 million lbs. That was 25% over the previous year and the best March export in six years.
A record 524 million lbs of pork were exported in March. That was a record for any month in history, not just for March. Chicken exports in were stronger than expected at 609 million lbs, 12% over last year.
Cash hogs were up 1.48 yesterday while cash pork added on 1.25. This was the single best increase for cash pork since April 10.
Dressed beef values were higher with choice up 2.579 and select up 3.32. The CME Feeder Index is 148.08. Pork cutout value is up 1.25.
If you have any questions on any of our content, give us a call at 800-262-7538 or [email protected]