Published on:
10:16AM Apr 24, 2018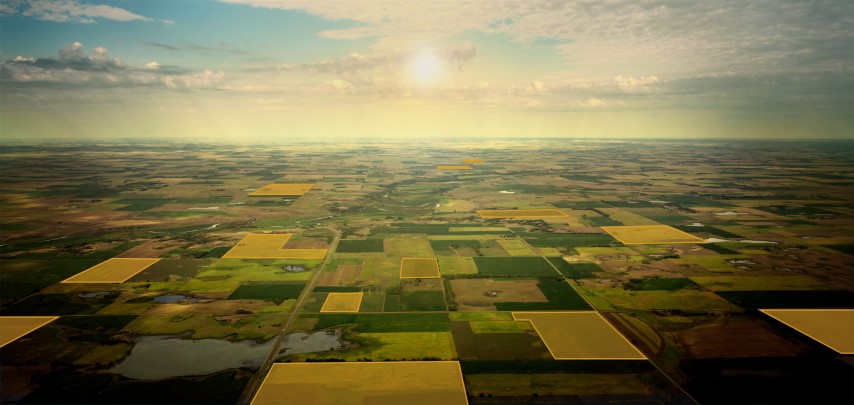 Good Morning! From Allendale, Inc. with the early morning commentary for April 24, 2018.  
Grain markets digest the latest in crop progress numbers from the USDA. Traders, however, look past the numbers to the forecast maps which show ample planting opportunities. Outside markets have a few important reports this morning and will continue to monitor the latest on trade negotiations.
Weekly crop progress out yesterday afternoon showed the US corn plantings a bit behind expectations. USDA reported corn at 5% planted, below the 7% estimate and the 14% five-year average. Soybeans were inline with estimates at 2% planted, while spring wheat was well below estimates at 3% planted vs. the 7% estimates and the 25% five-year average. Winter wheat was reported 31% good to excellent. Traders were looking for an improvement to 32% after weekend rains.
Statistics Canada will be out with their latest acreage estimates on Friday. Analysts are expecting to see all wheat acres of 23.038 million, 23.663 canola, 3.583 corn, and 7.117 soybeans. The canola acreage would be an all time high.
Cargill has closed two soy crushing plants in Argentina for the second time this month on safety concerns due to worker strikes. Union leaders claim the company is trying to end the ability of workers to strike by not paying them during the forced shutdowns.
The Chinese Ministry of Agriculture and Rural Affairs estimates 2018 soybean production at 14.6 million tonnes. That would be up 1.66 from last year.
Export inspections reported wheat exports of 619,251 tonnes, soybeans 470,817 tonnes, and corn 1,719,025 tonnes. The corn and wheat numbers were slightly above analyst estimates.
Managed money funds were mostly sellers in yesterday's trade selling 8,500 soybean contracts, 4,500 wheat, 2,000 soymeal, and 4,000 soyoil. They were buyers of 7,500 corn contracts.
U.S. President Donald Trump threatened to make Mexican immigration control a condition of a new NAFTA trade deal on Monday, even as ministers from Canada, the United States and Mexico readied a fresh push to finalize a revamped accord this week. (Reuters)
Economic traders have a few reports to trade this morning including S&P Case-Shiller Home Price Index at 8:00 AM CDT, New Home Sales and Consumer Confidence are both due at 9:00 AM.
The monthly Cold Storage reported 611.048 million pounds of pork at the end of March. That was over the 591.1 trade estimate. Beef stocks were reported at 463.971 million pounds, also well over the 437.6 trade guess. That is a 5 million pound increase over the end of February.
Gaps were left on both the hog and cattle charts yesterday. June hogs left a one tick gap from 77.30 - 77.32, July left a wider gap from 79.55 - 79.87. June Cattle left a gap from 104.00 - 104.30. Traders expect that gap to be filled on any short term negative news story.
Dressed beef values were higher with choice up 3.13 and select up 1.59. The CME Feeder Index is 138.13. Pork cutout value is down .04.
If you have any questions on any of our content, give us a call at 800-262-7538 or service@allendale-inc.com