Published on:
10:20AM May 02, 2017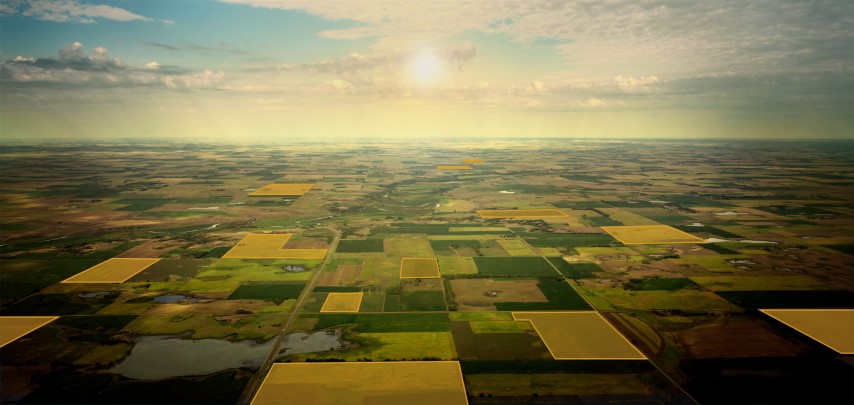 Good Morning! Paul Georgy with the early morning commentary for May 2, 2017.
Grain markets are mixed after yesterday's weather driven rally as traders evaluate the next market catalyst.
Corn planting as of Sunday April 30th was reported at 34% complete according to yesterday's crop progress report. Soybeans were reported at 10%, and Spring wheat was reported at 31%. Winter Wheat was reported as 54% good-to-excellent. Analysts had been expecting 31%, 12%, 33%, and 53% respectively.
Corn emergence was pegged at 9% complete, near the 8% five year average. Spring wheat emergence grew from 5% to now 9% complete. That is under the 17% five year average.
Twitter was awash in pictures of snow covered wheat from US wheat regions Sunday and yesterday. Continued analysis of the crop is sure to come form the ongoing Wheat Quality Council Tour this week.
Brazil's agriculture minister asked their foreign trade council to impose a tariff on US ethanol imports. Local ethanol makers are hoping for a 20% tax imposed. Their request now goes to a seven member council that will meet tomorrow.
Weekly export inspections for the week ending 04/27/2017 saw 574,588 tonnes of wheat, 1,093,729 tonnes of corn, and 521,218 tonnes of soybeans.
USDA soybean crush for March was reported at 160 million bushels according to yesterday afternoon's report. Trade was expecting 162.2 million bushel processed during March. Oil stocks were bigger than expected at 2.353 bln, up 147 mln from last month and above the 2.246 expected number.
Chart watchers note that if 379 1/2 is taken out on the corn chart, follow up resistance on charts will not be seen until the high 380's.
Funds were estimated buyers across the board yesterday, buying 20,500 corn, 18,000 soybeans, 12,500 wheat, 1,500 soymeal, and 3,000 soyoil.
Auto/Truck sales will be released today at 1:00 PM CDT, and are the lone economic reports out today. Instead, macro traders are waiting to hear from the Federal Reserve about the next possible rate hike.
Weekly cattle showlist numbers were 22,200 head over last week. We are now on what would be the second leg of the normal seasonal increase in offerings.
Cash hogs were higher again yesterday. We are now 4.45 over the low posted on April 20. This is the best cash hog price since April 11. Wholesale pork was up 95 cents. Cash pork is 1.94 over the low from last week.
Dressed beef values were higher with choice up 4.49 and select up 1.77. The CME Feeder Index is 141.72. Pork cutout value is up .95.
If you have any questions on any of our content, give us a call at 800-262-7538 or [email protected]