Published on:
11:49AM Jul 31, 2018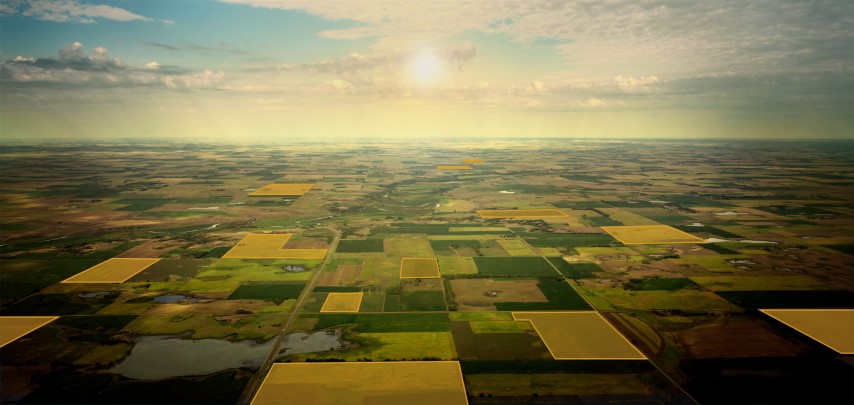 Good Morning! From Allendale, Inc. with the early morning commentary for July 31, 2018.
Grain market traders deal with a US crop that is little changed from last week, leaving some to look for a new catalyst. End of month position evening would not be surprising as many unknowns remain in the market, especially with trade deals. Outside markets have several economic reports to digest this morning.
Crop conditions out yesterday afternoon had corn rated 72% Good to Excellent, unchanged from last week. Analysts were looking for 71%. Last year, the crop was rated 61% GTE. The crop was also reported 91% silking; we are now entering the finishing stage of the crop. Soybeans were reported 70% GTE, again inline with last week, but above the estimate of 69% and last year's 59%.
Spring wheat was reported 78% GTE, the trade estimate was 77%, and well above last year's 31% GTE. The crop was also reported 4% harvested, traders were looking for a 7% number. Winter wheat was reported 85% harvested, 87% was expected.
AgRural lowered its estimate for Brazil's second corn production to 56.8 million tonnes from the 57.1 million tonnes previous estimate due to dry weather conditions.
Export Inspections for the week ending July 26th reported wheat exports of 379,149 tonnes, corn 1,658,477, and soybeans 740,323. The corn and soybean numbers were a bit above trade estimates.
Managed money funds were estimated buyers of 7,000 corn contracts, 6,000 soybeans, 7,500 wheat, and 3,000 soymeal in yesterday's trade. They were sellers of 3,500 soyoil. Some in trade believe short covering was part of the buying yesterday.
The economic calendar is busy this morning with Employment Cost Index, PCE Prices, Personal Income, and Personal Spending at 7:30 AM CDT. Case Shiller Home Price Index is due at 8:00, Chicago PMI will be out at 8:45, and Consumer Confidence will be out at 9:00.
China remains willing to talk to the United States regarding trade according to China's State Councillor Wang Yi. It was further stated that China does not want a trade war and that the WTO is the appropriate venue to resolve the trade dispute.
Mexican President Enrique Pena Nieto on Friday said he was "optimistic" that a new North American Free Trade Agreement (NAFTA) would be reached by August. Speaking to reporters on the sidelines of an industry event, the president said his optimism was based on the fact that the three parties to the deal, including Canada and the United States, have all pledged to speed up the negotiations. (Reuters)
Weekly showlist numbers were 700 head higher than last week. This would be considered neutral, though some are suggesting we may have some unsold animals for this week that were not shown on the day's showlist report.
Cash cattle trade averaged $111.73 last week, down $1.00 from the previous week's $112.61. Volume was light, however, at 69,951 head of free market cattle. Last week volume was reported at 128,312 head. Last year this same week was 99,721.
New lows were posted for the August Lean Hog contract that will expires in two weeks. October held its most recent lows that which were posted on Friday.
Dressed beef values were lower with choice down .42 and select down. 29. The CME Feeder Index is 149.20. Pork cutout value is down 2.43.