Published on:
09:28AM Apr 18, 2019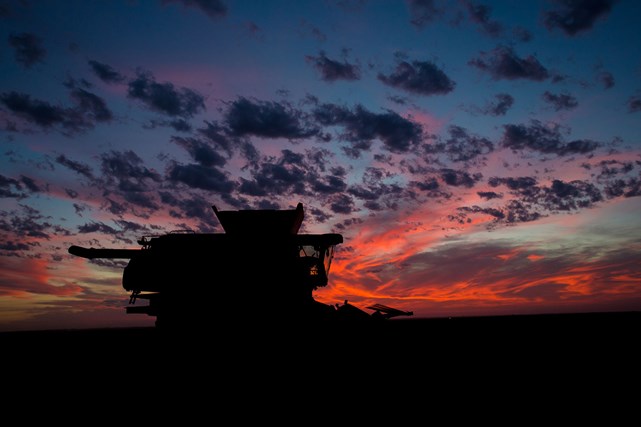 Good Morning from Allendale, Inc. with the early morning commentary for April 18, 2019.
Grain markets are mixed with corn up 1/4, soybeans up 1 1/4, and wheat down 1 1/2 in quiet pre-holiday trade. As a reminder, markets will close at their normal time today, but will not reopen until Sunday night (at the normal time) due to the Good Friday holiday tomorrow. Three-day market weekends can add to the uncertainty of weather forecasts this time of year.
With flooding concerns throughout the Midwest, some are concerned that corn plantings will be delayed. With that in mind, Allendale Rich Nelson looked at how that could impact final corn yields and when USDA might recognize the issue. Listen here.
Ethanol production was reported at 1.016 million barrel per day in the latest week, and  stopped the previous eight weeks of negative numbers at 0.7% over last year. USDA's whole year estimate is for production to run 1.9% below last year. To achieve that, the second half of the year needs to have numbers 0.3% higher than last year.
Weekly export sales will be released at 7:30 AM CDT. Analysts expect to see corn sales of 500,000 to 950,000 tonnes, soybeans 350,000 to 850,000, wheat 350,000 to 700,000, soymeal 125,000 to 325,000, and soyoil 8,000 to 30,000 tonnes.
Celeres revised their estimate of Brazil's soybean crop. They now see it at 115.8 million tonnes, up from their previous estimate of 113.8. Their corn estimate was left unchanged at 97.9.
The Argentine government estimated its 2018-19 corn harvest at 55 million tonnes on Wednesday, and predicted the 2018-19 soy harvest at 55.9 million tonnes. The estimates are higher than the previous season's harvests of soybeans and corn which were 37.78 million tonnes and 43.46 million tonnes, respectively. (Reuters)
Ukraine's ag ministry reported total grain exports in the 2018/19 season at 40.2 million, officially exceeding the countries exports of last season.
U.S. Wheat Associates President, Vince Peterson, said the delegation from the US wheat industry hopes to secure 80% of Brazil's 750,000 tonne tariff-free wheat import quota.
The US & China have set a tentative timeline for the next round of trade talks with a possible signing ceremony in late May or early June. For now, US Trade Representative Lighthizer is planning to travel to Beijing the last week in April.
Economic reports out today include Retail Sales, Initial Jobless Claims, and Continuing Claims at 7:30 AM CDT. Business Inventoies will be out at 9:00, and Natural Gas Inventories will be out at 9:30.
China's National Bureau of Statistics reports that China produced 14.63 million tonnes of pork January through March, a drop of 5.2% from last year. The herd size was down 10.1% to 375.25 million head.
The European Commission estimates 2019 pork exports at 2.92 million tonnes. That would be a 9% increase over last year. Of interest, Allendale estimates the rise in US total pork exports will run from 13% to 34%.
Average estimates for today's Cattle on Feed report have analysts looking for On Feed at 101.7%, Placements at 103.4%, and Marketings at 96.9% according to a Reuters poll. The report is set to be released today at 2:00 PM (not 11:00 as some have stated).
Dressed Beef Values were mixed with choice up .71 and select down .99. The CME feeder index is 143.58. Pork cut-out values were up .47.