Published on:
11:41AM Nov 17, 2016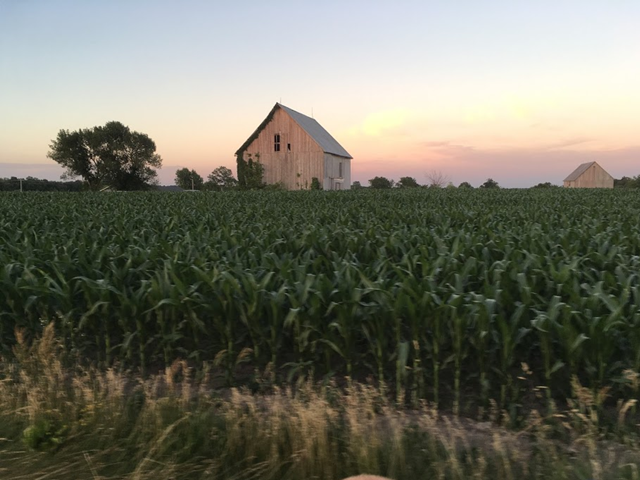 Good Morning! Paul Georgy with the early morning commentary for November 17, 2016
Grain markets are higher ahead of the export sales report later today. The US Dollar is lower on profit taking after a 450-point rally from last Wednesday. Crude oil is higher providing lift for the grains.
With a record harvest nearing completion, traders turn to demand as the key focus. Competition from South America is very much a concern for US exporters. Weather conditions are improving in Argentina and Brazil which has some analysts looking for another year of record production.
Technical picture for corn and soybean contracts lean a bit negative after Wednesdays close.
Weekly export sales estimates for today's report are: corn 900,000 to 1,200,000 mt., soybeans 1,200,000 to 1,500,000 mt., soymeal 150,000 to 350,000 mt., soyoil 10,000 to 40,000 mt. and wheat 400,000 to 500,000 mt.
EIA ethanol production rebounds from last weeks to 1.017 billion barrels per day. This was 4.3% over last year and makes average for this marketing year 4.0% over a year ago. Assuming a 2% improvement in the corn for ethanol conversion rate we are in line with USDA's usage projection.
U.S. Climate Prediction Center issued a "La Niña Advisory," its first official recognition of the phenomenon's presence. The agency left the probability for weak La Niña to persist through the Northern Hemispheric winter months unchanged at 55 percent.
Ukraine's maize yield is estimated at 6.21 tonnes per hectare compared to 5.52 tonnes per hectare last year. Farmers have harvested 20.2 million tonnes from 77% of planted area.
US Dollar strength is having an impact on demand. Traders are suggesting Mexico has withdrawn its interest in US grains as the peso value slides versus the dollar making US products expensive.
Midwest corn and soybean basis bids improved on Wednesday as end-users need inventory and most farmers bin doors are closed.
Federal Reserve President's speeches this week suggest a rate hike in December is very likely based on current economic data.
Marco markets will have plenty to react to this morning. Several key economic reports will be released at 7:30 this morning. Fed Chairman Yellen will release her presentation to congress at 8:00 am today.
Trade average estimates for Friday COF Report are: On Feed 99%, Placed in October 95.7% and Marketed 104.7%.
Fed Cattle Exchange started with cattle trading at $104.25 and ended with $108.50. Packers were aggressive late on Wednesday with cattle trading at $110.00 in western Nebraska which is $5.00 higher than last week.
December cattle futures closed above technical resistance and appears to have its sights set on the $110 to $112.00 level.
Lean hog futures rally off key moving average support. Technical resistance crosses at $55.00 in the February contract. Seasonally the cash hog market is in a period of a bottom, however, cash hog supplies are expected to run at record levels for the next few weeks.
Dressed beef values were mixed with choice down .51 and select down .93. The CME Feeder Index is 125.91. Pork cutout value is down .01.
If you have any questions on any of our content, give us a call at 800-262-7538 or [email protected]