Published on:
08:37AM Apr 22, 2019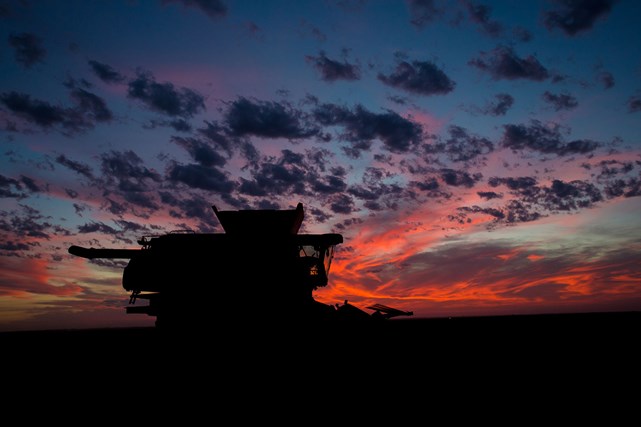 Good Morning from Allendale, Inc. with the early morning commentary for April 22, 2019.
Grain markets are lower overnight as the market continues to face pressure from increasing world supplies. Exports have also lagged for the grain markets due to higher shipping costs due to flooded riverways and blocked railways.  Trade will be keeping a close eye on planting progress and upcoming weather forecasts.
Last week, soybean futures were down 14.5 cents, corn futures down 2.5 cents while wheat futures were down 19 cents. Soybean oil down 14 points and soymeal down $4.80.
Traders have estimated corn plantings at 8% complete (3% last year, 6-year average at 12%). Soybean plantings expected at 2% (2% five-year average). Hard Red Spring wheat plantings at 8% (25% five–year average).
US trade negotiators travel to China the week of April 29th for the seventh round of face-to-face meetings. China's trade team will travel to U.S. the week of May 6thwith hopes of finalizing a deal late May or early June.
CFTC Commitments of Traders report (As of 4/16/19) showed funds were short a record -307,529 corn contracts, short -91,400 soybean contracts, short –63,076 wheat contracts, short -33,920 soybean oil contracts, short -11,534 soybean meal contracts, long 152,634 live cattle contracts and long 58,532 lean hog contracts.
2019-2020 US wheat exports were estimated as low as 839 million bushels (USDA's Feb Forum forecast of 975 million bushels).
Lower U.S. corn export sales have been attributable to the logistical problems that U.S. shippers have been facing with flooded rivers and clogged railways.  Weekly export inspection data suggests March exports recovered to around 4.8 million tonnes. Official export data combined with weekly inspections would imply about 1.1 million tonnes of U.S. corn would need to be shipped per week from now through August to meet the USDA's expectations, these figures assume all the corn is sold as well.
Cattle on Feed report showed On Feed at 102.0% (101.7% trade estimate), Placements at 104.8% (103.4% trade estimate), and Marketings at 96.6% (96.9% trade estimate).
China confirmed multiple outbreaks of African swine fever in two locations in Hainan province, an island off the southern coast which it had hoped to keep free of the contagious disease.  African swine fever has now been found in every province and region on the mainland, including Hainan island, since first being detected in August 2018.  The new outbreak suggests that the situation is "out of control," said Yao Guiling, a livestock analyst with Guantong Futures.
Dressed Beef Values were higher with choice up .59 and select up 1.03.  The CME feeder index is 145.01. Pork cut-out values were down .61.