Published on:
11:16AM Oct 11, 2018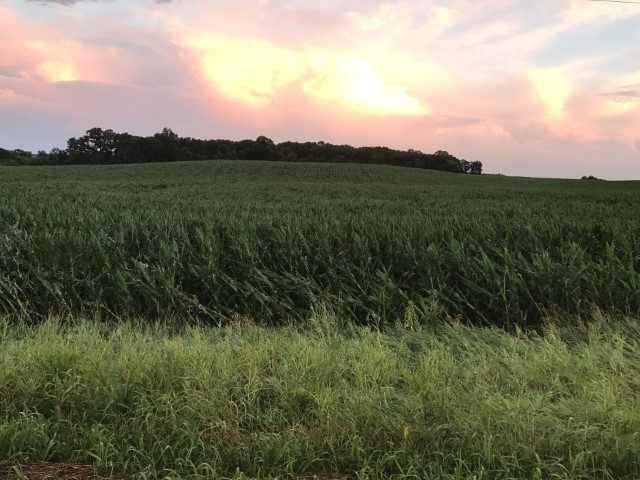 Good Morning from Allendale, Inc. with the early morning commentary for October 11, 2018!
Grain Markets look to the latest set of Supply and Demand numbers for their next direction as most in trade are looking for bigger production numbers. Macro traders are concerned about yesterday's selloff in equities and wondering what happens next.
USDA October Supply/Demand Report will be released today at 11 AM CDT.  Estimates have corn ending stocks at 1.919 billion bushels, soybean ending stocks at 0.898 billion bushels, and wheat ending stocks at 0.950 billion bushels. The potential for a surprise is more likely in yield numbers, however.
CME Group has lowered margins on soybean and wheat contracts. Front month soybeans were lowered by $300 to $2,050 per contract. Chicago wheat also decreased by $300 to $1,250, while front month KC Wheat was lowered by $325 to $1,300 per contract.
FranceAgriMer lowered its estimate of the Frech soft wheat crop from 2.5 million tonnes, down to 2.4. They decreased EU exports to 7.9 million tonnes from 8.1, while exports outside of the EU were increased to 8.75 million tonnes from 8.5.
Rosario Grains Exchange estimates Argentina's wheat harvest at 19 million tonnes for 2018/19, a drop from their previous estimate of 21 million. They left their soybean and corn numbers unchanged at 50 million and 43 million.
Snowfall totals of over 1 foot were reported as a major storm moved through North Dakota and parts of South Dakota and Minnesota. Warmer weather is expected to enter the region next week, but until then harvest will be difficult in much of the region.
Selling continued yesterday by managed money funds. Traders estimate they sold 5,000 corn, 7,000 soybeans, 3,000 wheat, 2,500 soymeal, and 2,500 soyoil.
USDA Secretary Sonny Perdue expects to recalculate the agencies $12 billion aid package to farmers after a deal was struck with Canada and Mexico to rework NAFTA.
European Union Brexit negotiator Michel Barnier said on Wednesday an agreement with Britain could be "within reach" next week, calling for decisive progress in the talks in time for a summit of all 28 EU leaders. (Reuters)
The economic calendar is busy at 7:30 AM CDT this morning with CPI, Core CPI, Initial Claims, and Continuing Claims all out at that time.
Cash cattle traded in Nebraska at 110.50, a surprise to some as this week's showlist numbers were 9,300 head lower on Monday. Many thought we should expect higher trade.
Hog production was limited earlier this week as an accident at Smithfield's Tar Heel plant caused work stoppage. Recent slaughter weights were at 280.9 (Iowa/Southern Minnesota direct) this week, versus 280.0 last week, and 282.1 last year.
Dressed Beef Values were lower with choice down 0.74 and select down 0.95. The CME Feeder Index is at 158.38. Pork cutout value was up .14.