Published on:
11:26AM Dec 06, 2016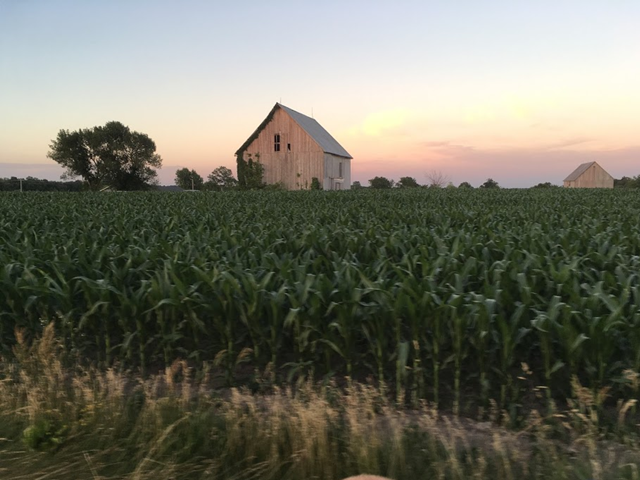 Good Morning! Paul Georgy with the early morning commentary for December 6, 2016.
Grain markets are mixed as they wait to see if fund buying returns in the day session. Outside markets are mixed with crude and gold lower, and equities higher.
Dryness in parts of Argentina continues to receive attention from some in the trade. The driest regions include southern Cordoba and Buenos Aires, and little rain is forecast in the near term. This is something we'll keep an eye on as it may develop into a yield issue.
USDA's Supply and Demand report will be out this Friday at 11:00 AM CT. Allendale estimates that 15/16 corn ending stocks will be seen at 1,738 million bushels, soybeans at 197,and wheat at976. 16/17 stocks are estimated at 2,376 million bushels for corn, 458 for soybeans, and 1,143 for wheat. We expect average trade estimates for the report out later today.
Weekly Export Inspections showed corn exports at 1,150,233 tonnes, soybeans at 1,910,189, and wheat at 453,633.
Allendale's Rich Nelson currently estimates Chinese soybean imports this year will total 86.5 million tonnes (83.2 last year). "Of that amount, we expect the US to supply them with 31 million tonnes this year (29.9 last year). Total sales to China as of November 24, which don't include today's sale, come to 22.752 million tonnes. We also have 6.958 million tonnes in sales to "unknown", of that we suggest 60% is Chinese bookings, 4.175. That brings our likely total sales to China as of November 24 at 26.927. With our 31.000 estimate for total purchases from the US, we estimate China will need to buy 4.073 million between November 25 and August 31 of next year. In other words, even with the 426,000 tonne overnight sale, there are over 3 million left for them to buy at least."
Abiove, estimates this year's Brazilian soybean crop at 101.4 million tonnes. USDA's current take is 102.0. USDA will likely be revisiting their numbers on Friday. Separately, AgRural, estimates the largest grain state of Mato Grosso will have 7 million tonnes of soybeans harvested by the end of January. This year's earlier start to planting than last year is seen for the good pace.
China's Securities Regulatory Commission announced the country would add futures and futures/options in soybean meal, crude oil, white sugar, iron ore, and natural rubber.
Funds were estimated to be big buyers of corn and soybeans in yesterdays trade. Traders estimate they bought 18,000 corn, 8,000 soybeans, 1,500 wheat, and 4,000 soymeal. They were estimated sellers of 2,000 soyoil.
Trade Balance and Factory Orders are among the economic reports that macro traders will be watching this morning. The big topic, however, remains next week's Federal Open Market Committee meeting and the likely rate hike which will follow.
Wholesale beef prices have been up in 10 of the past 11 trading sessions. This has given cattle traders the perception of improving demand.
Hog weights are running a little more than 1% under last year. That helps to reduce the burden of supply.
Dressed beef values were higher with choice up 1.67 and select up .53. The CME Feeder Index is 131.24. Pork cutout value is up .81.
If you have any questions on any of our content, give us a call at 800-262-7538 or service@allendale-inc.com