Published on:
11:41AM Jan 04, 2017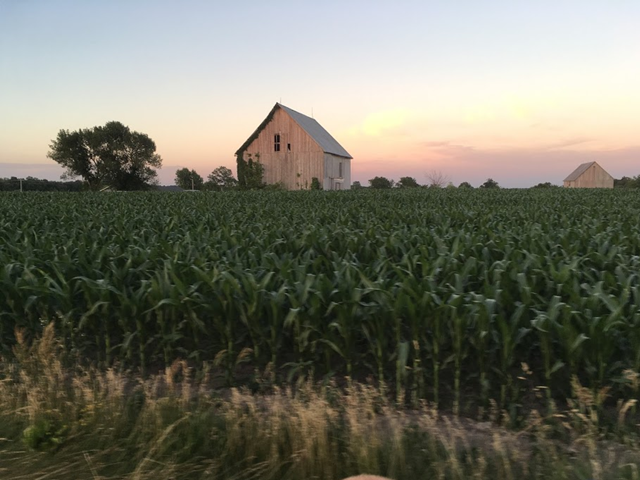 Good Morning! Paul Georgy with the early morning commentary for January 4, 2017.
Grain markets are mixed with most contracts near unchanged as traders look ahead to rebalancing and USDA reports. The US Dollar remains volatile drifting lower after a higher opening. The change of leadership in Washington has the world watching and waiting.
South American weather remains a focus for traders as some parts of Argentina got up to 10 inches of rain over the past week. Concerns are that farmers will be unable to finish planting corn and soybeans. Brazil on the other hand has received more moisture with dry areas continuing to shrink.
Cash corn basis has shown signs of improvement on lack of farmer selling. Moore Research seasonal studies also suggest a tendency for basis improvement from early January to late February.
USDA January Supply and Demand report will be released on the 12th at 11:00 am CT. Trade is beginning to get positioned for a big impact on price outlooks as USDA can make sizeable adjustments on production, acreage and demand on this report.
China's New Year Festival starts January 28. The question is will they keep up their buying pace of US soybeans into and after the holiday period? Brazil's early soybean harvest could begin by mid-January which will draw China's interest.
USDA says 451.9 million bushels of corn were used for fuel alcohol in November compared to 433.9 million bushel a year ago. They said 1.963 million tons of DDGs were produced in November, up from the 1.903 million tons produced a year ago.
FOMC minutes from their December meeting will be released today. Trade will be searching for hints of next rate hike.
Market consensus for Thursday's weekly EIA report, which is delayed due to Monday's holiday, is for a -2.0 million barrel drop in U.S. crude oil inventories, a 2.5 million barrel increase in gasoline inventories, a 2.0 million barrel rise in distillate inventories.
Index funds are expected to begin their yearly rebalancing process on January 9. Trade is expecting the index funds to be net buyers of 60,000 to 100,000 corn contracts and buyers of 30,000 to 50,000 wheat contracts during this adjustment period.
Trading funds on Tuesday were estimated to have been net buyers of 8,000 corn contracts, 500 wheat and 1,000 soyoil contracts. They were net sellers of 4,000 soybean contracts and 1,500 soymeal.
Livestock traders at CME are preparing for the Goldman Roll and the index fund rebalance.
Fed Cattle Exchange auction is scheduled for 10:00 am CT. There are currently about 6,000 head on the auction docket.
Showlists of market ready cattle in feedlots increased this week by 23,000 head.
February cattle futures continued to decline on technical selling and ideas of weaker cash trade this week. Technical support is the 20-day moving average which crosses at $114.20. February futures have not closed below the 20-day average since October 20, 2016.
February lean hogs put in a key reversal on Tuesday, the first trading day of 2017. Chart support is 62.15 of which a close below that level could trigger more selling pressure. The lean hog index is current about $6.00 discount to nearby futures.
Dressed beef values were higher with choice up 0.00 and select up .73. The CME Feeder Index is 132.36. Pork cutout value is down 1.23.
If you have any questions on any of our content, give us a call at 800-262-7538 or [email protected]