Published on:
07:24AM Jun 03, 2019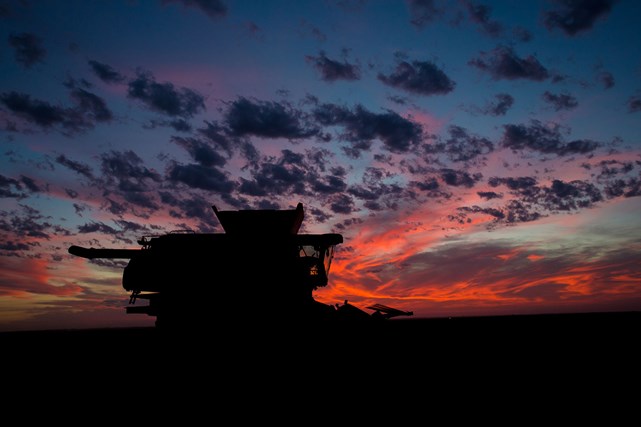 Good Morning from Allendale, Inc. with the early morning commentary for June 3, 2019.
Grain markets are reversing last Friday's losses as heavy rains continue to roll across key North American growing regions stoking fears of potential for larger crop losses.
Last week, July corn futures were up 23.25 cents, July soybean futures up 48.75 cents and July wheat futures up 15.25 cents, soyoil futures up 57 points and soymeal up $20.70.
Weekly crop progress report will be released today at 3 p.m. CST.  Trade is looking for corn planting at 68%-70% complete (58% last week, 97% last year and 97% 5-year average).  Soybean planting expected at 40% (29% last week, 87% last year and 75% 5-year average).  Hard red Spring wheat planting at 92-94% (84% last week, 97% last year and 97% 5-year average).
Weekly export sales were released on Friday with corn export sales at 983,233 tonnes (estimated 450,000 – 850,000 tonnes), soybean sales at 477,770 tonnes (estimated 250,000 – 650,000 tonnes), wheat sales at 564,807 tonnes (estimated 200,000 – 600,000 tonnes), soymeal sales at 248,800 tonnes (estimated 150,000 – 375,000 tonnes) and soyoil sales at 35,100 tonnes (estimated 8,000 – 22,000 tonnes).
CFTC Commitment of Traders report (as of 5/28/19) showed managed funds with a new net position for corn futures short -20,736 contracts, short -129,994 soybean contracts, short -23,780 wheat contracts, long 65,479 live cattle contracts and long 55,739 lean hog contracts.
President Trump may ask Treasury Secretary Steven Mnuchin to meet with Chinese officials while in Japan next week said White House senior adviser Kellyanne Conway.
Trade awaits clarification on Disaster Bill, which is up for House vote this week, whether the bill will allow increase in preventive planting insurance coverage from 50% to some higher level.  If insurance coverage is increased, it would increase the incentive for farmers to claim preventive planting rather than plant corn after their preventive planting date.
USDA starts reporting preventive planting acres on the August report with follow-up estimates monthly through the January 2020 report.  Most analysts calling for 8 million mt or higher for 2019 US preventive planting acreage. South Dakota, Minnesota, North Dakota & Wisconsin are all beyond corn preventive planting dates.
Agroconsult (an agribusiness consultancy in South America) expects Brazil to harvest 100.4 million tonnes of corn in the 2018/19 season, raising its forecast by almost 2 million tonnes after a tour of the country's main growing regions.
Hong Kong has confirmed its second case of African swine fever, in a further sign that the virus is continuing to spread beyond mainland China, with the government ordering a cull of 4,700 animals.  The case was found in a slaughterhouse in the New Territories, bordering China's southern province of Guangdong, health chief Sophia Chan said.
Dressed beef values were lower with choice down 0.37 and select down 1.18. The CME feeder index is 132.47. Pork cut-out values were up 0.83.