Published on:
12:58PM Feb 26, 2019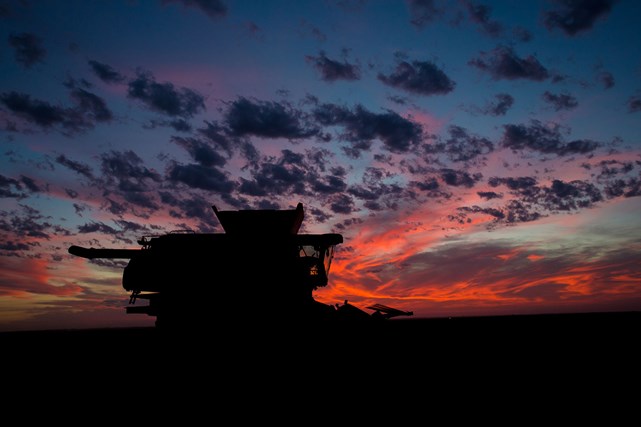 Good Morning from Allendale, Inc. with the early morning commentary for February 26, 2019.
Grain markets showed a disappointing finish after a strong push higher in the overnight session. Soybean futures closed slightly higher while wheat futures were pummeledon technical selling and concerns about stiff global competition in the export market. Corn futures followed wheat finishing the session sharply lower near trend support.  Traders will be watching for additional sales and any progress in the U.S. China trade talks.
The U.S. will keep pressing China for intellectual property safeguards in trade talks, regardless of China's pledge to purchase 10 million tonnes of U.S. soybeans in the near term, said U.S. Agriculture Secretary Sonny Perdue.  "Still, the structural core issues of intellectual property transfer have to be dealt with.  We will not be bought off as a country over purchases without eliminating some of these non-trade barriers in China."  Asked about the time frame of the 10 million-tonne purchase, Perdue said: "That is near term. The impression I had, it is imminent." - Reuters
President Trump said he would delay an increase in U.S. tariffs on Chinese goods thanks to "productive" trade talks and that he and Chinese President Xi Jinping would meet to seal a deal if progress continued.
AgRural announced Brazilian soybean farmers have harvested 45% of fields as the work is progressing quickly in the top production state of Mato Grosso (25% harvested last year, 27% harvested five-year average).
Argentina rains should keep the country on track for a 53 million tonne soybean harvest this year which will be critical for the country's economy after being battered last year and a positive for President Mauricio Macri ahead of elections this year.
African swine fever is spreading in Vietnam hitting two more provinces, after it was first detected in three separate farms in two other provinces earlier this month.  Pork accounts for three quarters of total meat consumption in Vietnam, a country of 95 million people where most of its 30 million farm-raised pigs are consumed domestically.
President Trump expressed concern about oil prices and repeated his previous calls on the Organization of the Petroleum Exporting Countries (OPEC) to keep prices steady.  "Oil prices getting too high. OPEC, please relax and take it easy. World cannot take a price hike - fragile!" President Trump tweeted.
Lean hog futures pulled back sharply as concerns about mounting supplies overshadowed hopes that U.S. and China will resolve the trade war that has significantly reduced shipments of American pork to China.  U.S. farmers have ramped up hog production due to low prices for grains used for feed and as processing companies have built new plants to slaughter swine in recent years.
Live cattle futures pushed higher on weather concerns and a strong showlist number (43,600 head increase over last week) when traders usually see a seasonally normal decline in finished cattle supply.
Dressed Beef Values were higher with choice up 0.16 and select up 2.22.  The CME feeder index is 140.42.  Pork cut-out values were up 1.91.