Published on:
08:32AM Apr 02, 2019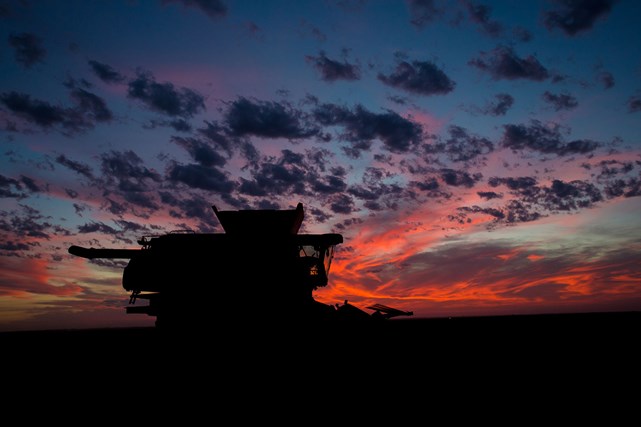 Good Morning from Allendale, Inc. with the early morning commentary for April 2, 2019.
Grain markets continue the rebound from last week's sharp sell-off spurred by USDA reports showing massive supplies of all three commodities remained in storage bins across the country. Fresh forecasts for rain raised concerns about planting delays in the U.S. Midwest, adding to the bullish tone in corn, traders said.
USDA reported weekly soybean export inspections at 730,806 tonnes (expectations were 500,000 to 900,000 tonnes), corn export inspections of 1.259 million tonnes beat analysts' expectations and wheat export inspections of 418,424 tonnes were in line with trade estimates.
 U.S.-China trade talks will officially continue tomorrow with Chinese Vice Premier Liu and his team arriving yesterday in Washington for another round of meetings.  Markets are hopeful the two sides are close to a final agreement as reports are saying they are both focused on ironing out their differences between U.S.-Chinese translations in a 120-page draft agreement.
 Weekly crop progress report showed winter wheat conditions at 56% GTE (32% GTE last year).  This was the first report of 2019 and begins weekly updates of crop planting, condition and harvest updates throughout the growing season.  The USDA's first corn and spring wheat planting progress data of the year is expected to be released in next week's report.
USDA confirmed private sales of 828,000 tonnes of U.S. soybeans to China for delivery in the 2018-2019 marketing year.  This is the second purchase since the U.S. and China concluded their latest round of trade war negotiations.
Brazilian exports of soybeans and corn for first quarter of 2019 were larger than seen in the same period a year ago, according to Brazil's economic ministry.  Brazil shipped 8.95 million tonnes of soybeans in March (8.81 million tonnes last year), bringing total exports in the quarter to 17.2 million tonnes (13.2 million tonnes in first quarter last year).
E.U. Ambassadors will meet in Brussels tomorrow to decide whether to give E.U. Trade Commissioner Malmstrom the mandate to begin formal U.S. – E.U. trade talks.  President Trump and European Commission President Juncker agreed in July 2018 to begin these talks.  There are concerns the E.U. may not approve the mandate due to objections from France regarding its view to not negotiate trade deals with countries that are not part of the Paris Climate Agreement.  If E.U. negotiations are held up much longer, President Trump may lose patience and slap tariffs on imported European autos.  President Trump has already voiced frustration about the E.U.'s refusal to meet the U.S. demand to add agriculture to the industrial and auto sector trade talks.
Lean hog futures were mixed with the front-month contract firming slightly after two days of declines while deferred contracts continued to slightly pullback. Fresh pork export sales to China are required to ease the burdensome supplies and boost hog futures higher, traders said.
Cattle futures ended in positive territory with support from signs of tightening supplies, overriding a seasonal trend that usually shows rising stocks ahead of the summer grilling season.
Dressed Beef Values were higher with choice up 0.80 and select up 0.44.  The CME feeder index is 142.42. Pork cut-out values were up .82.