Published on:
04:00AM Jan 15, 2019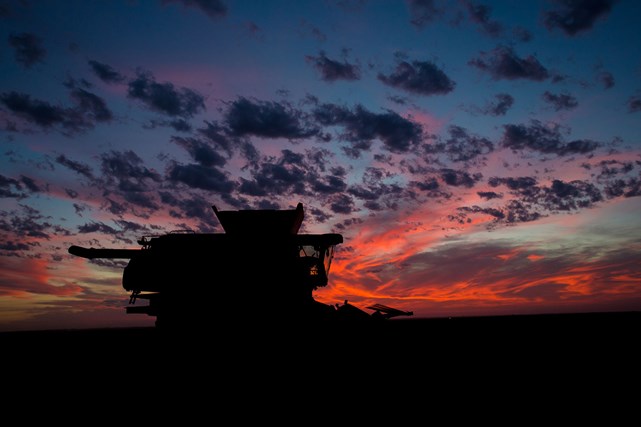 Good Morning from Allendale, Inc. with the early morning commentary for January 15, 2019.
Grain markets pulled back as Chinese trade figures disappointed demand sentiment and heightened concerns across financial markets about an economic slowdown in China and the rest of the world.
Commodity funds as of Jan. 11, held a combined net long position of 22,188 futures and options contracts across corn, wheat, soybeans, soymeal and soyoil anchored solely by optimistic corn bets according to trade sources (estimated net long 42,688 contracts a week earlier).  Commodity funds were projected to expand their bearish stance in soybean oil to 56,298 contracts from 52,298 a week earlier.  (Reuters)
President Trump defended his tough trade policies in front of thousands of farmers who have suffered during his trade war with China, disappointing others who had hoped to hear a plan for a swift resolution.
 Allendale will be releasing their entire short and long-term supply, demand, and pricing forecasts for grains and livestock at the upcoming January 29 - 31 Allendale Ag Leaders Conference.  Register by visiting our site at www.allendale-inc.comor please call us at (800) 262-7538.
Russian exports of wheat increased to 40.2 million tonnes in the first eleven months of 2018 from 28.8 million tonnes a year ago.
 The NOPA crush report will be released at 11 a.m. CST today.  December soybean crush forecasts range from 167.8 million to 172.1 million bushels (median of 169.9 million bushels).  Soyoil stocks have an estimated range from 1.491 billion to 1.690 billion lbs. (median estimate of 1.550 billion lbs.).
France will cull all wild boars in a zone along the Belgian border to try and prevent further outbreaks of African swine fever after new cases were discovered nearby in Belgium, the French agriculture ministry said.
Poland, who has faced many cases of African swine fever in recent years, is planning to cull 185,000 wild boars across the country, drawing protests from hunters who believe the decision is too excessive.
China's agriculture ministry confirmed a new outbreak of African swine fever in Gansu province in the northwest of the country. The outbreak occurred on a farm with 109 live pigs in Qingyang city, infecting 44 of the animals and killing nine.
Last week's cash cattle trade was steady at $124.  Volume was a little short of last year for the same week with 30,673 fewer head.
Dressed Beef Values were lower with choice down 0.44 and select down 0.81.  CME feeder index was at 144.65.  Pork cut-out values were up .23.