Published on:
03:48AM Jan 14, 2019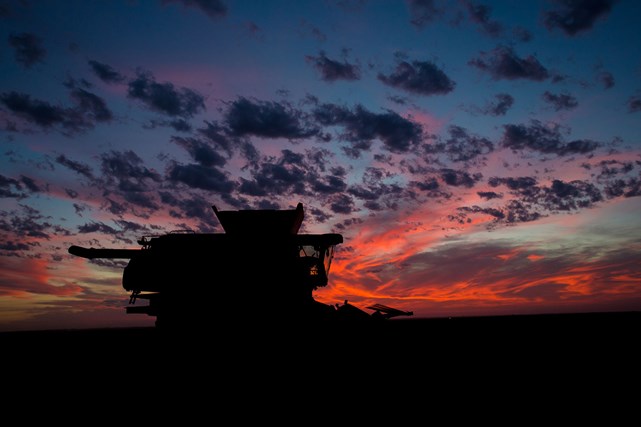 Good Morning from Allendale, Inc. with the early morning commentary for January 14, 2019.
Grain markets opened last night mixed with soybean and wheat futures slightly lower and corn futures up a couple ticks.  Commodity traders, economists, grain merchants, and farmers remain anxious for crop updates as they work to project their financial balance sheets and make spring planting decisions.
Last week, March corn futures were down 4 cents, March soybeans down 11 cents, March wheat up 2.75 cents, March soymeal down $4.70 and March soyoil down 20 points.
Today starts the 4th consecutive week without USDA's weekly export sales or CFTC's Commitments of Traders Reports.
Allendale will be releasing their entire short and long-term supply, demand, and pricing forecasts for grains and livestock at the upcoming January 29 - 31 Allendale Ag Leaders Conference.  Register by visiting our site at www.allendale-inc.comor please call us at (800) 262-7538.
University of Illinois & Purdue University released their 2019 crop budgets showing $15-$26 per acre increase in corn fertilizer costs over last year's budget forecasts.  Farmers planning 2019 US acreage mix may have to wait until late next month to know the outcome of the U.S. & China trade talks.
US & China trade talks are scheduled to meet again on January 30-31st in Washington D.C. (these dates could change due to the government shutdown).  Some traders think China may buy US soybeans, corn and/or wheat ahead of this upcoming meeting.
Safras dropped Brazil's soybean crop to 115.7 million mt. (AgroConsult at 117.6 mmt and CONAB at 118.8 mmt).  Brazil's soybean harvest at 2.1% complete (0.4% five-year average).
NOPA will release December's soybean crush tomorrow with trade looking for a monthly record grind of 169-171 million bushels with a 105-155 mil lb. gain in oil stocks (1.480 billion lbs. last month).
January futures contracts will expire at noon CST today.
USDA's Weekly Survey has this week's cattle kill at 626,000 head (624,000 head Allendale estimate and 2.4% over last year).
The Chinese Ministry of Agriculture and Rural Affairs announced they had lifted restrictions on hog and pork restrictions around the cities of Jiujiang and Huangshi. Officials noted they had been clear of any new African Swine Fever cases for six weeks.
A New Outbreak of African swine fever hit two farms in Jiangsu province in eastern China, the official Xinhua news agency reported. The outbreak in Siyang county hit two farms with a total of 68,969 pigs with a total of 2,452 pigs being infected and 1,369 killed.
Dressed Beef Values were lower with choice down 1.50 and select down 1.50.  CME feeder index was at 145.46.  Pork cut-out values were up .50.