Published on:
03:22AM May 03, 2019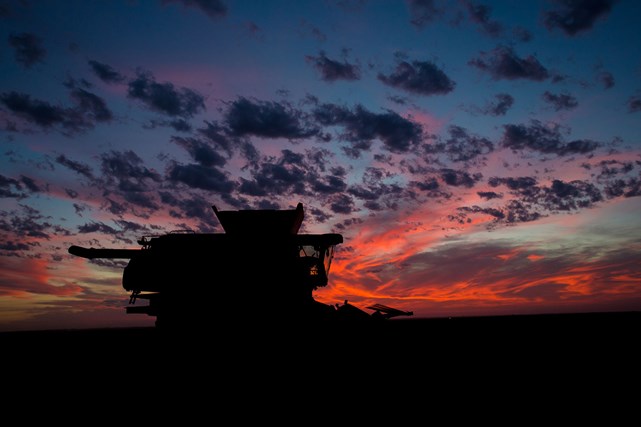 Good Morning from Allendale, Inc. with the early morning commentary for May 3, 2019.
Grain market traders continue to monitor the latest in weather map updates as planting concerns remain at the forefront, while the latest in trade deal negotiations are expected in the next week. Corn futures are subdued by lower soybean prices.  Soybean's weak export sales data and ongoing concerns that poor weather could lower corn sowing and increase soy plantings are dragging. Technical buying and short covering in corn and wheat could provide support.
U.S. trade negotiators have been continuing trade talks with China and announced they expect to win more access to the Chinese cloud computing market than expected under an initial proposal, a U.S. Chamber of Commerce official said. However, Myron Brilliant, executive vice president and head of International Affairs at the U.S. Chamber of Commerce also said the U.S. was unlikely to achieve as tough a rollback of Chinese industrial subsidies as it was originally seeking during the talks.
Weekly export sales were released with corn net sales of 795,925 tonnes (estimated 600,000 to 1,100,000 tonnes), soybean sales of 336,929 (estimated 400,000 to 900,000), wheat sales of 419,432 (estimated 250,000 to 850,000), soymeal sales of 79,000 (estimated 150,000 to 375,000), and soybean oil sales of 7,200 (estimated 7,000 to 30,000 tonnes).
On average over the last 10 years, roughly 35% of the U.S. corn crop is planted by May 1. Planting completion moves to 71% by May 15.  By the end of May, close to 94% of the corn should be in the ground, according to USDA figures.
Fund position estimates (as of May 1, 2019) show funds short 284,200 corn contracts, short 155,600 soybean contracts, short 74,000 wheat contracts, short 31,400 soymeal contracts and short 65,600 soybean oil contracts.
Day three of the Wheat Quality Council's Kansas tour estimated the wheat yield potential at 47.2 bushels per acre, said the crop scouts (five-year crop tour average of 40.2 bpa, and U.S. Agriculture Department's 2018 actual Kansas yield of 38.0 bpa).  Tour scouts made 469 field stops on the three-day tour.
Saudi Arabia's SAGO is seeking to purchase 840,000 tonnes of feed barley in a tender, it said.  The barley is being sought for arrival in periods between July and August, in 14 shipments divided between the Red Sea and Gulf ports.
China's suspension of two Canadian pork exporters' permits was due to a labeling problem, Canada's ag minister said, adding she was hopeful of it being resolved quickly.  Gary Stordy, spokesman for the Canadian Pork Council industry group said the problem centered on labels that contain information about a shipment's contents, weight and place of origin.
Shares of Beyond Meat, Inc. (a vegan burger maker) rose more than 160% in their market debut yesterday, as investors look to cash in on the first publicly listed veggie meat company and the growing popularity of plant-based meat alternatives.  Beyond Meat founder and CEO, Ethan Brown said the proceeds would be used to expand marketing efforts, develop new products, establish production centers in Europe and Asia and open additional manufacturing facilities in the U.S.
Dressed beef values were lower with choice down 1.42 and select down 2.42. The CME feeder index is 143.90. Pork cut-out values were up 1.93.