Published on:
11:40AM Jan 05, 2017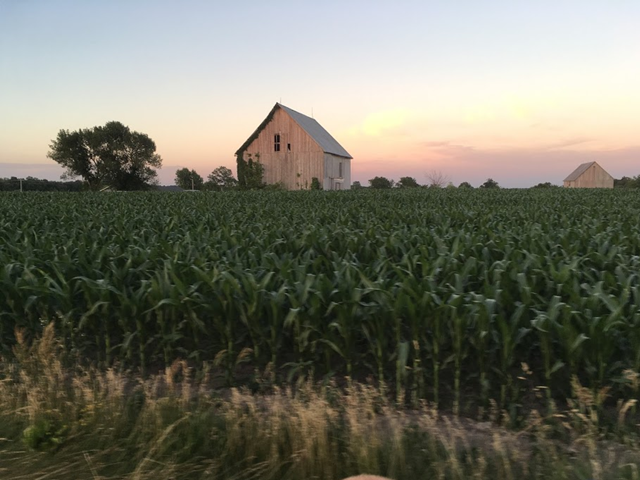 Good Morning! Paul Georgy with the early morning commentary for January 5, 2017
Grain markets are lower on profit taking after yesterday's rally. The US Dollar continues to slide from the 2017 high as traders cool their excitement after FOMC minutes and a Trump reality check.
Allendale's 29th Annual Ag Leaders Outlook Conference will answer the big questions you have about agricultural markets for 2017. The three-day conference will cover fundamentals, technicals, and price outlooks based on the facts for corn, soybean, wheat, cattle, and hogs. Viewers will also receive a technical review of each commodity, and all this data will be pulled together with specific trade strategies for each commodity. Click here for more details.
Next week's USDA report leaves hope for wheat as historically traders overestimate wheat planted acres. Over the last 4 years, trade estimates were 1.0 to 2.5 million acres over USDA's January estimate.
South American weather is getting the attention and suggesting the reason for grain rally. Some are pointing to the dryness in southern Argentina as the problem, others are concerned about northern Argentina being too wet. In realty, neither may have a huge impact on total production in the Southern Hemisphere. Brazils dry area is being overshadowed by the excellent conditions throughout most of the producing region.
Gulf basis bids dropped for soybeans, while corn held steady. Soy processors firmed bids at some locations as farmer selling is limited.
Funds were estimated to have been net buyers on Wednesday of 6,500 corn contracts, 8,500 soybean contracts, 4,000 wheat, 3,500 soymeal and 3,000 soyoil contracts.
EIA will report last week's ethanol production at 9:30 today.
Weekly export sales report will be released on Friday morning due to Monday's holiday.
FOMC meeting minutes showed that FOMC members are uncertain about 2017 given that no one yet knows the parameters of the fiscal changes that Congress will ultimately push through. In general, FOMC members expect a stronger economy in 2017.
Allendale's three-day conference event will begin on Tuesday, January 24th at 2:00 PM followed by two 1 hour sessions (approximate) each day. Drew Lerner's (Live Only) presentation will be up first with his year-ahead forecast for the major growing regions.  Click here for more details.
Fed Cattle Exchange had most of cattle trade at 117 and country trade in Nebraska was reported at 119, steady with last week.
Late buying in futures was support by the stronger cash, firm cutout values and possible index fund buying near the close.
Goldman Roll starts on Monday, where they will be selling the February contracts and buying a deferred contract. Index fund rebalancing is scheduled to start on Monday as well. This could provide some active trading on-the-close next week.
February cattle futures bounced from the 20-day moving average on Wednesday. The last close below the 20-day average was Oct 20, 2016. Therefore, technical support should come in at 114.50 in the February contract, with a close below that level expected to cause more selling pressure.
February lean hog futures held the 20-day average and closed near session highs on Wednesday. Key support on the charts is the 63.30 level. Fundamental news remains heavy as pork product is under pressure.
Dressed beef values were higher with choice up .32 and select up .73. The CME Feeder Index is 133.67. Pork cutout value is down 1.23.
Markets At-A-Glance – 5:00 AM
Mar Corn    -1
Mar Beans   -6 1/4
Mar Wheat   -1 3/4
Mar Soymeal -2.70
Mar Soy oil .02
Mar Dlr     -.24
Mar S&P     -.75
Feb Crude   .11
Feb Gold     6.60
If you have any questions on any of our content, give us a call at 800-262-7538 or service@allendale-inc.com