Published on:
10:31AM May 18, 2018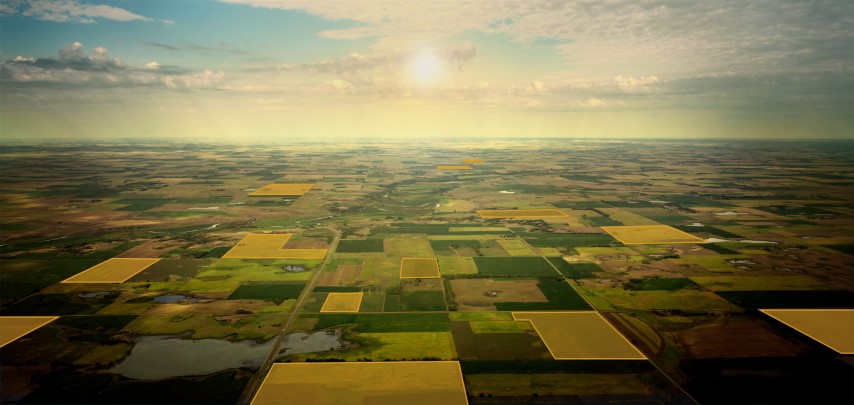 Good Morning! From Allendale, Inc. with the early morning commentary for May 18, 2018.
Grain markets look to Washington for the latest in negotiations between the US and China, as well as the three NAFTA countries. Can a compromise be found which benefits US agriculture? Time will tell.
Weekly export sales covering the week of May 4th through the 10th had combined new crop/old crop corn sales of 1,114,942 metric tonnes (985,702 for 2017/18), within the 750,000 – 1,200,000 trade expectation. Soybean sales totaled 506,500 metric tonnes (281,850 for 2017/18 and 224,650 for 2018/19), also within the 400,000 – 1,000,000 trade expectation.
Wheat export sales totaled 194,738 during this period (63,057 for 2017/18 and 131,681 2018/19). The trade expectation was 100,000 – 500,000 tonnes. USDA's goal for the marketing year that ends on May 31 is for total exports of 910 million bushels. We have so far sold 867 million bushels and shipped 786 million. We are assuming there are still 40 million bushels left to ship over the next three weeks. We estimate an additional 75 million in donations. That would bring the potential total export for the year at 886 million bushels.
NOAA released updated summer forecast maps with their latest three-month map updates. They see average temperatures and slightly above average rains for the majority of the corn belt.
Argentina's 2017/18 soy crop size has been lowered by the Buenos Aires Grains Exchange from 38 million tonnes, down to 36 million tonnes.
Funds were estimated sellers of 5,500 corn contracts, 5,000 soybeans, and 1,500 soymeal in yesterday's trade. They were buyers of 3,000 wheat, and 3,500 soyoil.
USDA Under Secretary for Trade and Foreign Agricultural Affairs Ted McKinney will lead a trade mission to Guangzhou and Shenzhen, China, May 21-May 25, accompanied by a diverse delegation of agribusiness and state government leaders looking to establish new business connections in southern China according to a USDA press release.
China has offered U.S. President Donald Trump a package of proposed purchases of American goods and other measures aimed at reducing the U.S. trade deficit with China by some $200 billion a year, U.S. officials familiar with the proposal said. The offer came during the first of two days of U.S.-China trade talks in Washington aimed at resolving tariff threats between the world's two largest economies, but it was not immediately clear how the total value was determined. (Reuters)
Allendale released estimates for next week's Cold Storage and Cattle on Feed reports yesterday. We see April cattle placements at 6.2% under last year. That would be two months in a row of lower than last year placements. This is supportive to the Q3 and Q4 supply as April placements determine a part of the August through November slaughter. Before these past two months, placements had been over last year for twelve months straight.
The NPPC has raised concerns with the US Trade Representative over Thailands denial of market access to US pork.
Weekly pork export sales of 21,934 metric tonnes were reported yesterday, the best sale in three weeks. It was 40% over last year.
Dressed beef values were mixed with choice up 1.65 and select down .26. The CME Feeder Index is 134.83. Pork cutout value is up 1.11.
If you have any questions on any of our content, give us a call at 800-262-7538 or service@allendale-inc.com