Published on:
12:21PM Sep 17, 2018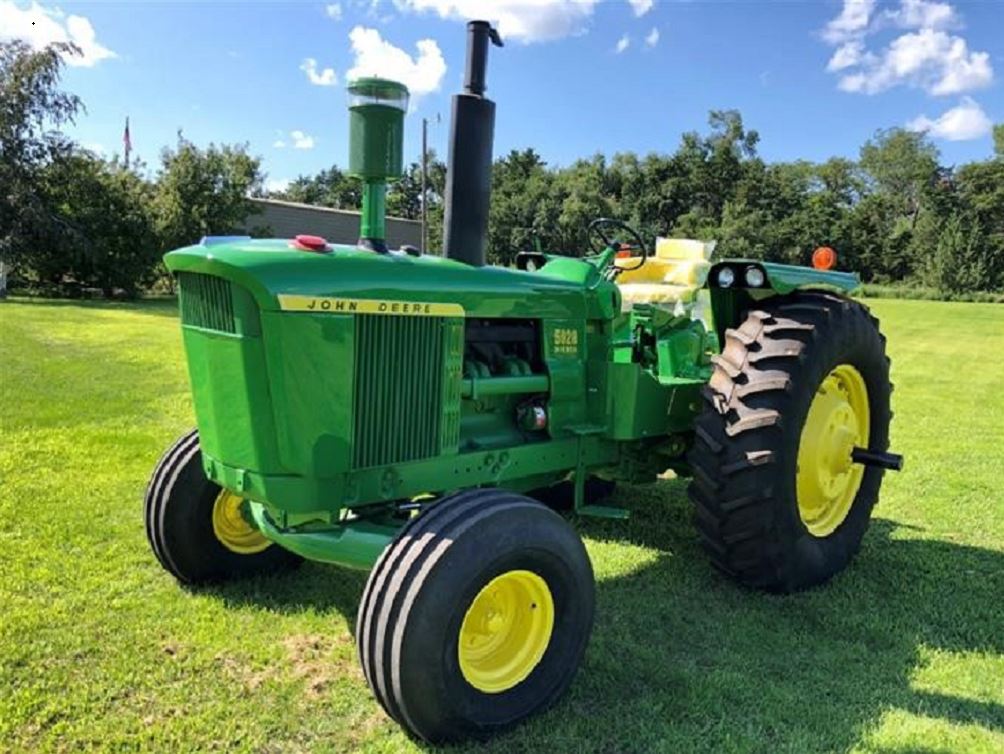 Good Morning! From Allendale, Inc. with the early morning commentary for September 17, 2018.
Grain market traders will be watching closely this week for new developments from Canada to see if they will join US and Mexico in a NAFTA trade deal. Last week, December corn finished down 15.25 cents to $3.51, November soybeans slid down 13.75 cents to $8.27½ and December wheat was up 0.25 cents to $5.13½.
FREE Text Message from Allendale Inc. Get headlines, plus grain & livestock quotes mid-day.
Grain Export Sales show new crop corn sales of 15.2 mmt (10.5 mmt last year), new crop soybean sales at 17.0 mmt (17.0 mmt last year) and wheat sales at 9.7 mmt (12.7 mmt last year).
Managed Funds in the Corn/Soybeans/Wheat/Soy Meal and Soy Oil were net short -181,000 (-143,000 short last week).  Managed funds moved their corn short position up 7,000 contracts to -63,000 short, soybeans increased their short position 6,000 contracts to -68,000, wheat sold 24,000 contracts to 18,000 long, soybean oil sold 9,000 more contracts to -97,000 and soybean meal bought 9,000 more contracts to 30,000.
NOPA Report this morning is expected to show August crush at 163.87 mb (this would be a record for August crush).  Crush was at 167.7mb in the July report. Oil stocks are expected at 1.762 billion lbs. (1.764 billion lbs. at the end of July 2018 and 1.417 billion lbs. at the end of Aug 2017).
Crop Progress Report today estimates corn harvest at 10% (6% last week and 10% average) and soybean harvest at 2-3% (3% last week and 3% average).
President Trump on Friday instructed aides to proceed with tariffs on about $200 billion more of Chinese products. The announcement was delayed as the administration considers revisions based on concerns raised in public comments. New tariffs could be announced as soon as today.
Dairy Farmers of Canada (DFC) president Pierre Lampron requested a meeting on Friday with Chrystia Freeland, Canada's Chief Trade Negotiator.  Analysts believe this is a positive sign Canada will make concessions on dairy to close a NAFTA deal with the US within the next few weeks.
Crude Oil finished last week up $2.00 to $69/barrel. US oil rig count dropped by 2 to 867 (750 last year). Weekly US crude oil production was reported at 10.8 mil BPD (11 mil BPD last week).
Cash Cattle Trade will likely open higher, following through from Friday's rally as live cattle will have expanded limits today.
December Live Cattle futures have resistance at the 119 level with key support at 116. Deferred contracts also pushed over $2.00 higher during Friday's trading session.
December Lean Hog futures continued pushing higher on Friday closing at $56.65 with 57.60 as major resistance and support crossing at 53.60.  With Hurricane Florence creating significant damage in an area where one of the largest processing plants in the world is located, traders will be waiting to hear how bad things were damaged and how long processing may be delayed.
Dressed Beef values were mixed with choice up .23 and select down .77. The CME Feeder Index is 158.97. Pork cutout value is up 3.48.