Published on:
15:02PM Jan 24, 2017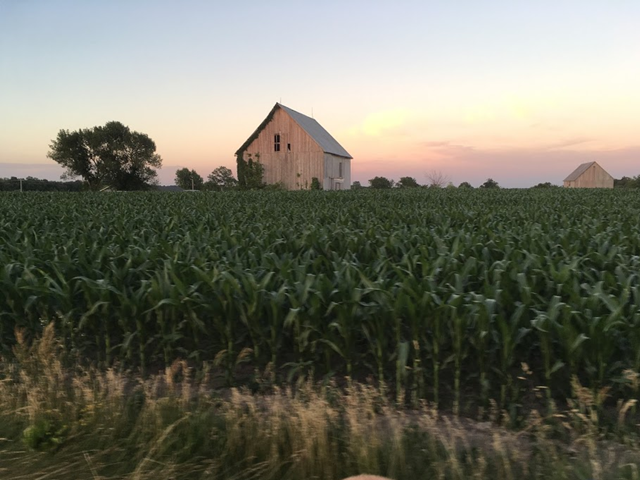 Good Morning! Paul Georgy with the early morning commentary for January 24, 2017.
Grain markets are higher on turnaround Tuesday lead by soybeans regaining yesterday's losses. Traders across the board are taking a risk-on attitude as the US Dollar, crude oil and stock indices are all higher.
Weather forecasts this morning are more of what is needed to improve growing conditions in South America. The wet areas in Argentina should be drying out with high temperature subsiding.
How Will Weather Impact Grain Production in the US This Summer? Drew Lerner founder of World Weather Inc. gives his predictions for planting, growing and harvest seasons in 2017. Listen today at 2:00 pm CT (Live Only).  Click here for more details on How to Attend. All other sessions will be recorded for later review.
Notes from Allendale's Conference on Monday: Eric Norland, the economist for the CME, says his biggest concerns for US Ag Producers are China's economic instability and the Brexit fallout. You can listen to the full presentation online. Click here.
March corn futures crossed above the 200-day moving average overnight which could draw in more buying during the day session.
Funds trading volume slowed on Monday as they were estimated to be net buyers of 4,000 corn contracts and 3,000 wheat contracts. They were net sellers of 5,000 soybeans and 3,000 soymeal and 500 soyoil contracts.
Corn and soybean spot basis bids at processors and elevators around the U.S. Midwest on Monday were steady to weaker due to ample supplies.
Chinese New Year Holiday starts on Friday. February grain option expiration is Friday.
Ag Rural says soybean farmer sales have slowed down in Brazil since late November, pressured by the stronger real against the dollar and a wait-and-see approach from buyers. They estimate that by the end of December, only 37% of the 2016-17 production was sold in Brazil, compared to 48% a year ago, and 44% for the five-year average.
Communist Party of China Central Committee and the State Council says efforts must be made to stabilize farmland area and improve its quality to ensure grain self-sufficiency and food security. China aims to retain at least 124.33 million hectares of arable land in 2020, with no less than 103.1 million hectares of permanent farmland and at least 53.3 million hectares of high-quality farmland.
China's corn imports fell by 33 percent in 2016 to 3.17 million tonnes and imports of barley fell 53.4 percent to 5 million tonnes. China's imports of ethanol in December fell 31 percent year on year however imports for the full year of 2016 were up 29.6 percent.
Macro market is expecting today's Jan Markit U.S. manufacturing PMI to show a small 0.2-point increase to 54.5, adding to December's 0.2 point increase to 54.3. Today's Dec existing home sales report is expected to show a 2.0% decline to 5.50 million, more than reversing November's 0.7% increase to 5.61 million homes.
Cattle feeders and packers will have a battle this week as packer margins turned deep in the red. On the other hand, feedlot supplies of market ready cattle are current and tighter than recent months. Trade will be watching the Fed Cattle Exchange Auction on Wednesday morning for some direction.
April live cattle futures traded with in previous day's range on Monday holding the initial support level at $118.00. Long-term uptrend support crosses at $116.50. Technical indicators are still showing overbought condition.
Cash hog prices remain strong as product struggles with competition for retail counter space.
April lean hog futures closed below the 20-day moving average which could cause some further pressure.
Dressed beef values were higher with choice up 1.35 and select up .19. The CME Feeder Index is 133.46. Pork cutout value is down .33.
If you have any questions on any of our content, give us a call at 800-262-7538 or [email protected]