Published on:
10:52AM Apr 09, 2019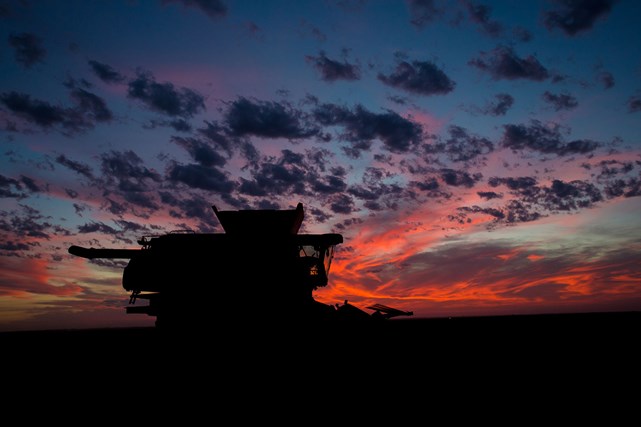 Good Morning from Allendale, Inc. with the early morning commentary for April 9, 2019.
Grain markets are mixed with corn and soybeans near unchanged and wheat down 5 as traders adjust positions before the monthly USDA supply and demand report.  Traders will continue to watch the severity of the late winter storm hitting the corn belt region later this week.
U.S. officials are "not satisfied yet" about all the issues standing in the way of a deal to end the U.S.-China trade war but made progress in talks with China last week, a top White House official said.  U.S. officials are pressing China to make changes to address longstanding concerns over industrial subsidies, technology transfer and intellectual property rights.  "We're making progress on a range of things, and there's some stuff where we're not satisfied yet," said Clete Willems, a top White House trade official.
A Winter storm is forecast to bring rain and possibly heavy snow to portions of the northwest Corn Belt on Wednesday and Thursday, while the market continued to be unconcerned about planting delays.  This storm could drop 6 to 12 inches of snow, with a few local amounts of 18 inches, in parts of South Dakota, Nebraska, Iowa, Minnesota and Wisconsin, the Commodity Weather Group said.
USDA April WASDE report will be released today at 11 a.m. CST.  Average trade estimates show corn ending stocks at 1.991 billion bushels (1.835 billion bushels on March report), soybean ending stocks at 898 million bushels (900 million bushels on March report) and wheat ending stocks at 1.072 billion bushels (1.055 billion bushels on March report).
Weekly crop progress report was updated with corn planting at 2% complete (2% last year, 3% in 2017).  Winter wheat jumped to 60% GTE (56% GTE expected, 56% last week and 30% last year).  Spring wheat planting at 1% complete (3% expected, 2% last year and 5% five-year average).
Estimated fund positions (as of 04-05-2019) show them short 245,700 corn contracts, short 77,000 soybean contracts, short 96,400 wheat contracts, short 11,400 soymeal contracts and short 27,000 soy oil contracts.
Russia's agriculture ministry has continued to sell grain from its stockpile last week, offloading 14,000 tonnes of wheat. They have sold 1.73 million tonnes of grain (1.47 million tonnes of wheat), since the start of their current marketing year.
Brazil soybean export sales are lagging due to a fall in port premiums, raising the chances for a lack of storage space for their winter corn, which is planted after the soybeans are harvested, according to analysts.  A decision whether to sell Brazil's soybeans also hinges on an assessment of how much soybeans the U.S. will produce this season, and whether the climate will cause any damage to their crop, said Cepea analyst, Deborah Da Silva.
Brazilian beef exports grew 2.6% in the first quarter of 2019 to 405,669 million tonnes, the trade group Abiec said.  Despite the increase, revenue from beef sold decreased to $1.6 billion during the first quarter $1.69 billion last year.
Dressed Beef Values were higher with choice up 1.74 and select up .60. The CME feeder index is 143.30. Pork cut-out values were up 1.45.