Published on:
12:12PM Nov 12, 2018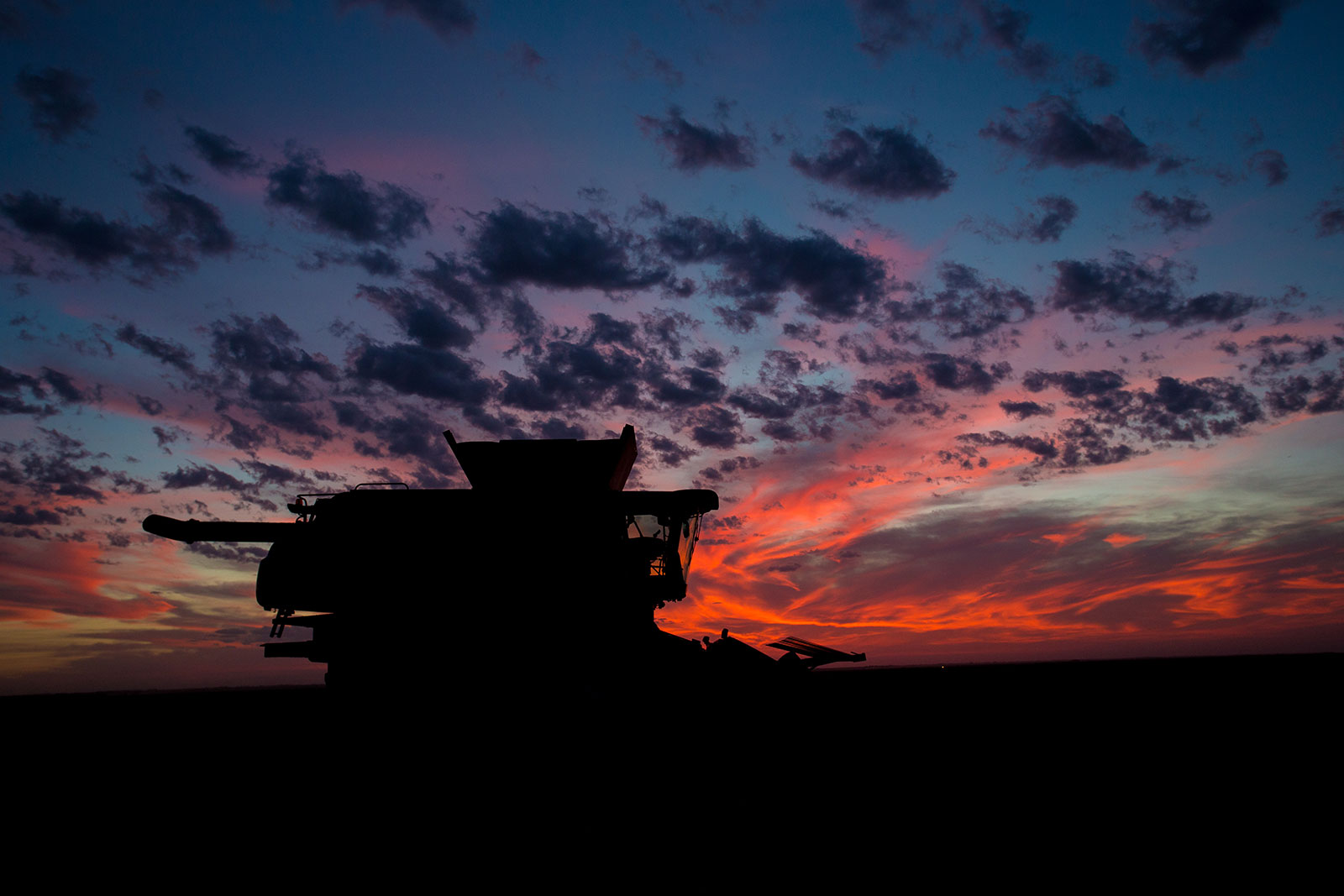 Good Morning from Allendale, Inc. with the early morning commentary for November 12, 2018!
Grain Markets remain in tight trading ranges with low volume.  Last week, December corn futures were down 2.25 cents, November soybeans down 1.75 cents, December wheat down 6.5 cents, soymeal down $5.10 and soyoil down 55 points. Will a trade headline push grain volume?
New Crop Corn Sales stand at 22.5 million mt (19.4 million mt last year) year-to-date, new crop soybean sales at 21.8 million mt (31.5 million mt last year), while wheat sales are at 13.8 million mt (16.3 million mt last year).
Weekly Crop Progress Report will be released at 3pm CST today.  Trade is looking for corn harvest at 88% complete (76% last week, 86% five-year average), soybean harvest at 90% complete (83% last week, 93% five-year average). Winter wheat planting expected at 90% complete (83% last week, 93% five-year average).  Winter wheat rating is expected at 52% GTE (51% GTE last week).
Managed Funds increased corn long positions by 12,360 contracts to net position 26,629, soybean futures short covered 26,227 contracts to net position -45,078, wheat short covered 3,574 to net position -41,143, soyoil increased short position 4,000 contracts to net position -59,000, soymeal decreased long position 4,000 contracts to net position 20,000.  Funds went short an additional 8,169 live cattle contracts to net position 63,128 and short an additional 2,815 lean hog contracts to net position 29,515.
Safras & Mercado estimates Brazil soybean planting at 69% complete (56.5% five-year average).  Early planting progress suggests majority of secondcrop will be planted on a timely basis.
Brazil Wheat Imports expect to increase 11 percent in 2019 to 7 million tonnes due to significant crop failures this year, said a senior manager for Bunge.  Brazil may face higher prices to meet demand with wheat from Argentina, Brazil's largest exporter, despite a record harvest of 20 million tonnes this year.  Farmers in Argentina have advance sold more of their crop this year than ever before.  Argentine wheat sits at $237 per tonne, this is roughly $70 below the U.S. wheat prices.
China's top diplomat, Yang Jiechi, told reporters Beijing's trade war with the U.S. can be resolved through talks and that any ongoing conflict would hurt both countries as well as the world's larger economy.
Argentina is seeking a new currency swap deal with China that would add another 60 billion yuan (US$8.7 billion) to its reserves.  "A new deal would help to boost China's trade ties with Argentina, the second largest economy in South America" said Guido Sandleris, Argentina's new central bank governor.
China's Sichuan Province banned the import of all live hogs and hog products from other regions to prevent African swine fever, the provincial government said in a post on its website.  Sichuan is located in China's southwest region and is the nation's top hog producer.
Dressed Beef Values were lower with choice down 0.87 and select down 0.39.  The CME Feeder Index is at 151.63.  Pork cutout value was down 1.30.