Published on:
11:18AM Feb 07, 2019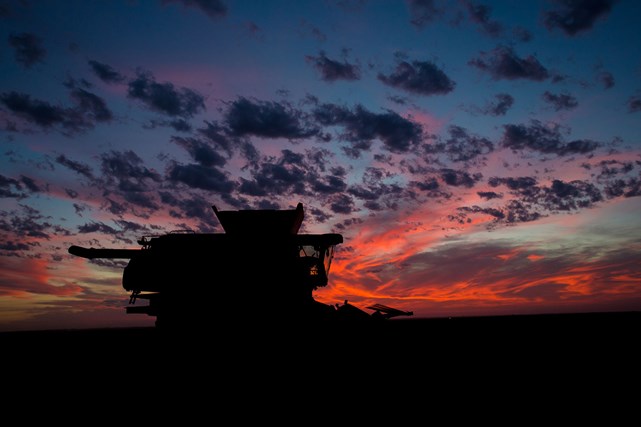 Good Morning from Allendale, Inc. with the early morning commentary for February 7, 2019.
Grain markets slightly pulled back as concerns about lower yields of South American crops eased on good rain forecasts.  However, losses were subdued as traders drew comfort from confirmation of more export sales to China, following a commitment by China last week to purchase 5 million tonnes, stoking hopes for a trade deal soon.
President Trump said a trade deal with China needs to include "real structural change" to resolve long-standing complaints of unfair practices, as the U.S. continues to push for an enforcement mechanism ahead of a new round of negotiations in Beijing next week. "We are now making it clear to China that after years of targeting our industries and stealing our intellectual property, the theft of American jobs and wealth has come to an end," Trump said, noting his "great respect" for Chinese President Xi Jinping.
This Friday is building anticipation to be a significant USDA report day with the usual WASDE report being joined by the January reports that were missed because of the government shutdown. Corn quarterly stocks are estimated at 12.092 billion bushels, soybeans 3.743, and wheat 1.957. US Ending stocks are estimated at 1.708 billion bushels of corn, soybeans .926, and wheat .989. Total winter wheat is estimated at 32.128 million acres.
Hard red winter wheat spot basis bids climbed 2 cents in the Texas rail market yesterday, underpinned by expectations for better global demand for American grain, merchants said.
Funds yesterday were thought to be buyers of 9,000 corn contracts, 4,000 soybeans, 4,000 wheat, and 3,000 soyoil. They were sellers of 3,000 soymeal.
Bayer announced farmers in France and Germany were digging up thousands of hectares of rapeseed fields after traces of genetically modified organisms (GMOs) banned for cultivation were found in seeds sold by the company.  Bayer issued a product recall, but some of the seed had already been sown, representing about 8,000 hectares in France and 2,500-3,000 hectares in Germany, which are in the process of being dug up, Bayer said.
Russian grain exports will slow down in the short term as high domestic prices make it harder for exporters to offer competitive prices abroad, the agriculture ministry said.  "There is enough grain in the country as of today. Starting from March, domestic farmers will start more active sales of grain due to the preparation for spring grain sowing," the ministry said.
Ukrainian grain exports and prepared for exports has reached 28.6 million tonnes in the 2018/19 season, against 25 million by the same point a season ago, Ukraine's state service for food safety said. (Reuters)
Japan's swine fever outbreak has spread to five prefectures including Osaka, and more than 10,000 pigs will be culled, said Japanese government spokesperson.  Pigs in central Japan's Aichi prefecture have been found with swine fever, the first such case outside neighboring Gifu prefecture since the country's first swine fever outbreak in 26 years was confirmed in Gifu last September.  (Reuters)
The Fed Cattle Exchange posted sales in two of its four offerings with sales at $124 and $124.25 for Texas cattle, even with last week's sales.
Dressed Beef Values were mixed with choice up 0.55 and select down 0.73. The CME feeder index is 141.53. Pork cut-out values were down 0.61.