Published on:
10:33AM Mar 14, 2019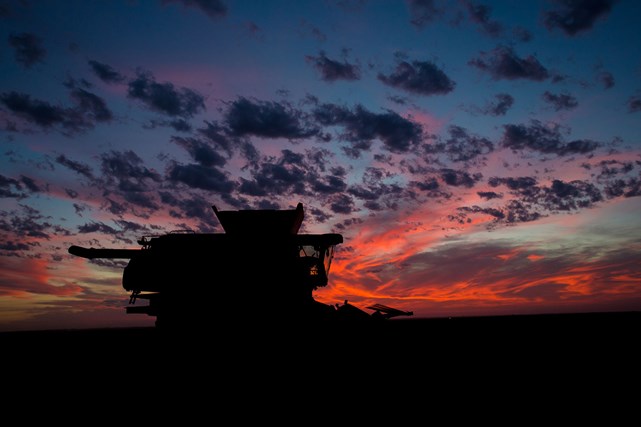 Good Morning from Allendale, Inc. with the early morning commentary for March 14, 2019.
Grain markets are mixed with corn unchanged, soybean futures ending lower, and wheat higher. Flooding forecasts, a blizzard in the Plains, and an uncertain trade deal leave traders questioning their next direction.
Allendale's Annual Acreage Survey was released yesterday with our final results showing corn acreage estimates at 91.475 million acres (92.0 at USDA Ag Forum, 89.129 USDA last year), soybean acreage at 84.263 million acres (85.0 at USDA Ag Forum, 89.196 USDA last year), all wheat acreage at 47.414 million acres (47.0 at USDA Ag Forum, 47.800 USDA last year).  For more details on our survey results visit us at www.allendale-inc.com our call us at (800) 262-7538.  We thank you all for sharing your data with us and making this year's survey so successful (participants from 29 different states).
A meeting between U.S. President Donald Trump and Chinese President Xi Jinping to resolve the ongoing trade war won't take place this month and is more likely to occur in April at the earliest, Bloomberg reported on Thursday citing unnamed sources. (Reuters)
NOPA soybean crush for February was averaged at 158.730 million bushels according to analysts.  If realized, it would be the largest February crush on record, beating out last year's record.  The monthly NOPA report will be released this Friday at 11 a.m. CST.
The EPA released its proposed rule lifting the summer ban on higher-ethanol blends of gasoline to help farmers, putting the agency in a battle with large oil companies, which has called the move illegal. "Consistent with President Trump's direction, the EPA is working to propose and finalize these changes by the summer driving season," said EPA Administrator Andrew Wheeler.  "We will be holding a public hearing at the end of this month to gather important feedback."
Ukrainian farmers have sown 258,000 hectares of spring grain crops for the 2019 harvest (11% of the expected area), said their agriculture ministry.  The ministry said farmers had sown 177,000 hectares of barley, 67,000 hectares of peas and 10,000 hectares of wheat.  Ukraine plans to sow a total of 7.2 million hectares of spring grains, with corn likely to dominate.
FranceAgriMer sharply raised its forecast for French soft wheat exports for 2018/19 with the hope a competitively priced French wheat draws late-season demand from importers.
Tunisia's state grain agency purchased 92,000 tonnes of soft milling wheat, 42,000 tonnes of durum wheat and only 25,000 tonnes of feed barley in an international tender.
The U.S. aims to cut Iran's crude exports to less than 1 million barrels per day (bpd) by this May by requiring importing countries to reduce purchases to avoid U.S. sanctions, said two sources familiar with the matter.  President Trump aims to halt Iranian oil exports and eventually choke off Iran's main source of revenue. The U.S. is pressuring Iran to curtail its nuclear program and stop backing militants across the Middle East.
Fed Cattle Exchange saw bids up to $126.50 today with no sales completed.
Dressed Beef Values were mixed with choice up 0.86 and select down 1.07.  The CME feeder index is 139.08.  Pork cut-out values were up 0.23.