Published on:
11:30AM May 23, 2019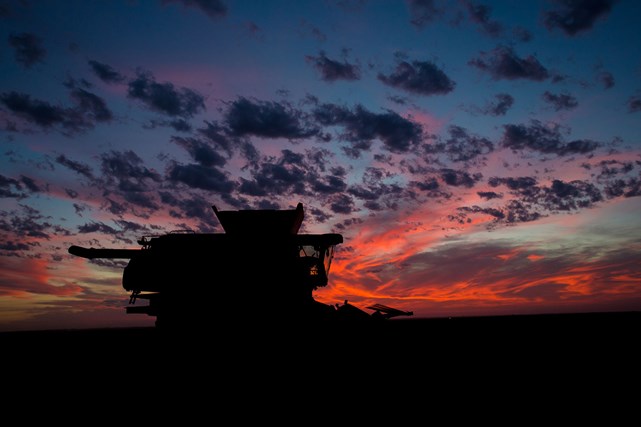 Good Morning from Allendale, Inc. with the early morning commentary for May 23, 2019.
Grain markets are cautious in looking for their next direction as weather maps remain wet for US plantings, and new demand figures (export sales) are on tap. Trade remains an issue, but absent a concrete deal with actual commitments, the market is not interested in reacting to the latest headlines.
Export sales will be released today at 7:30 AM CDT. The estimate ranges were very wide with corn expected at 250,000 to 1,050,000 tonnes. Soybeans 100,000 to 800,000, wheat 0 to 700,000, soymeal 75,000 to 400,000, and soyoil 4,000 to 25,000.
Weekly ethanol production increased from 1.051 million barrels per day to now 1.071. This was a good surprise as it was 4.2% over last year. We noted in the Monday meeting that production rates need to run 0.1% to 1.6% over last year to meet USDA corn for ethanol hopes.
China's domestic food security that has already been ravaged by African swine fever and is under pressure from increased tariffs from the trade war with the United States could be further hit by a devastating and rapidly spreading pest within the next two months, according to academics. The fall armyworm has already affected farms in southern China, and could hit the country's crop-growing heartlands in the north and northeast as temperatures rise. (Reuters)
The White House remains open to holding new talks with China so long as they are on the basis of previous negotiations, according to a statement made by Treasury Secretary Steven Mnuchin.
Managed money funds were buyers yet again yesterday with traders estimating they bought 14,500 corn contracts, 7,000 soybeans, 4,000 soymeal, and 3,000 soyoil. Traders believe they sold 4,500 wheat.
Jobless claims lead the economic data out today with Initial and Continuing Claims due at 7:30 AM CDT. New Home Sales are due at 9:00, and Natural Gas Inventories will be out at 9:30.
Average estimates for tomorrow's Cattle on Feed report have analysts looking for Cattle on Feed as of May 1 at 102.9%, April Placements 113%, and April Marketings 106.6%.
Cold Storage reported end of April beef stocks at 430.346 million lbs. That was under our 440.795 million lb. estimate. This marked a drawdown of 22 million lbs. The five year average change is for a 3 lb. drawdown. This 22 million lb. drawdown wash the largest outflow for this month in 14 years. Pork stocks were 621.863 million lbs, right next to our 622.715 estimate. April is normally a stock inflow month with a five year average of 26 million. This inflow of 13 this year is actually the smallest inflow in April in five years.
Chinese buying on the weekly pork export sales report was expected to be light (and was). Much of the US pork industry expects a few weeks of quiet action before China comes back in July.
Dressed beef values were mixed with choice up .17 and select down .77. The CME feeder index is 132.16. Pork cut-out values were down 2.24.