Published on:
10:25AM Mar 19, 2019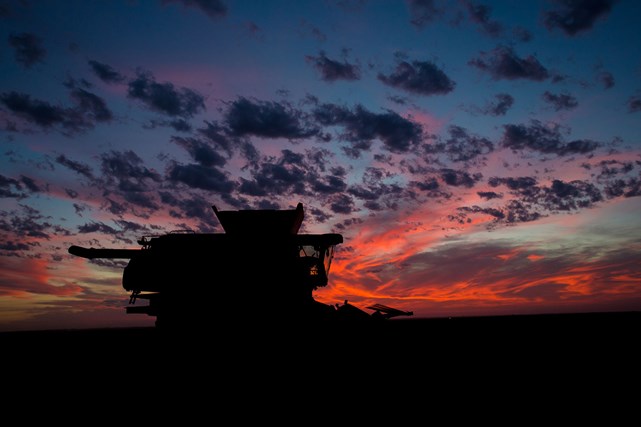 Good Morning from Allendale, Inc. with the early morning commentary for March 19, 2019.
Grain markets are mixed overnight after being pressured by disappointing weekly export sales for corn and wheat shipments and the conflicting news sources stating a U.S. – China trade deal will be delayed to at least April and possibly June.  Traders are showing concerns for more wet weather being forecast and additional flooding in the Midwest, Plains, and Delta to delay corn planting and encourage farmers to switch more acres to soybeans.
President Trump and Chinese President Jinping's meeting to end the U.S. – China trade war may be pushed back to June, according to sources familiar with both parties.  An April meeting has been described as less likely, but both parties said they could be able to reach an agreement by the middle of this year.  One issue continues to be finding a solution to the U.S. demand for an enforcement mechanism if China can not fulfill their side of the agreement.
USDA weekly grain inspections were neutral corn and soybeans and disappointing for wheat shipments.  Corn export inspections were seen at 795.241 tonnes (765,618 tonnes last week), soybeans export inspections seen at 841.888 tonnes (874,363 tonnes last week) and wheat inspections at 353.727 tonnes (592,001 tonnes last week).  
Estimated fund positions (as of 03-15-2019) show funds short 225,000 corn contracts, short 83,200 soybean contracts, short 67,100 wheat contracts, short 35,500 soymeal contracts and long 12,000 soyoil contracts.
Safras estimates Brazil's 2019 soybean exports at 70 million tonnes (83.86 million tonnes last year).  Brazil's 2019 soybean crushing seen at 42.5 million tonnes (42 million tonnes last year) and soybean ending stocks at 200,000 tonnes (248,000 tonnes last year).
The Ethiopian government has issued an international tender to buy about 400,000 tonnes of milling wheat, European traders said.  Ethiopia continues to feel the impact of a drought that has devastated farms in some regions.  Four consignments of 100,000 tonnes were sought.
Australian farmers are postponing buying fertilizer and other products they typically use to protect their crops as a drought across the country's east coast darkens the outlook for the rural sector in one of the world's top exporters of grains. (Reuters)
Ukraine's ag minister stated that almost all of the county's winter crops are in good or satisfactory condition. 53% of crops are considered in the good state, and 37% are satisfactory. Just 10% are considered weak.
OPEC cancelled its planned meeting in April and will decide whether to extend output cuts in June, once the market has assessed the impact of U.S. sanctions on Iran and the crisis in Venezuela.  The US has been increasing its oil exports in recent months while imposing sanctions on OPEC members Venezuela and Iran in an effort to reduce those two countries' shipments to global markets.
Heavy snow and rain fell over Eastern South Dakota, Eastern Nebraska, and Western Iowa provided a lot of painful images for the agriculture community, including the cattle market to digest.  Death loss in these states could run 2% to 5%.  This could reduce the 2019 calf crop by 0.2% to 0.6%.
The Cattle on Feed and Cold Storage reports will be released this Friday at 2 p.m. CST.  This report will cover the activity during the month of February.
Dressed Beef Values were higher with choice up 1.34 and select up 0.87. The CME feeder index is 137.50. Pork cut-out values were up 3.50.