Published on:
11:44AM Dec 14, 2016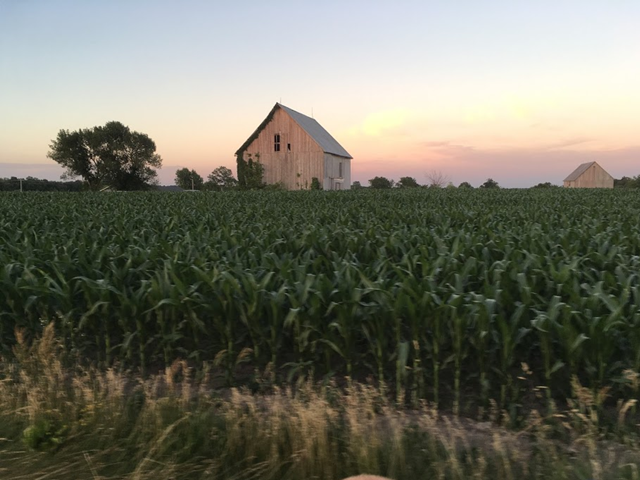 Good Morning! Paul Georgy with the early morning commentary for December 14, 2016.
Grain markets are lower as markets wait for results from the FED on interest rates today at 1:00 CT. Overall, trade has a risk-off attitude this morning as the screen is mostly red. Crude oil and stock indexes are lower on profit taking.
Trade is expecting an increase in Malaysian palm oil stocks during November due to the slump in exports. However, their palm oil stocks to use will be the lowest for November in 6 years. The official report will be released on Thursday.
Look ahead to the 2017 futures markets at our annual Ag Leaders Outlook Series. Get the fundamentals, price outlooks and trade strategies you need to start the new year. More details and registration are available here.
South American weather remains positive for plant development and on pace for another record corn and soybean production year.
Funds were on both sides of the market on Tuesday ending the session as net buyers of 2,500 corn contracts and 1,000 wheat contracts. They were net sellers in the soy complex; 4,000 soybean contracts, 3,000 meal and 3,500 soyoil contracts.
December grain futures will expire today at the close.
Spreading takes center stage during the holiday trade when net position traders reduce their volume. Corn/soybean ratio spreads narrow as well as some wheat/soybeans spread unwinding was the feature on Tuesday.
The EIA will release ethanol production and stocks data later this morning. Ethanol processor margins are improving thus supporting large daily production levels.
FOMC meeting will conclude today with a news conference with Fed Chairman Yellen at 1:30 CT. Bank of England (BOE) is expected to comment on changes to their economic policy on Thursday.
Cattle traders are looking for auction results on todays Fed Cattle Exchange electronic auction which starts at 10:00 am CT. This week the auction has 7,753 head being offered. Product values are firm helping provide a positive packer margin.
Winter weather such as snow and dropping temperatures have been supporting futures traders buying attitude in cattle this week. The February contract closed strong on Tuesday which has caused an increase in asking prices for the direct feedlot trade. Next resistance level for February futures is $116.00 level.
Cash hog markets have stabilized as the holiday approaches and packers have down time in their schedules. Product could see some fill-in demand by retailers.
Lean Hog futures are using the 200-day moving average as support, however, the indicators are registering an overbought condition which could lead to a sharp correction in holiday markets.
Dressed beef values were higher with choice up 2.17 and select up 1.39. The CME Feeder Index is 130.14. Pork cutout value is down .22.
If you have any questions on any of our content, give us a call at 800-262-7538 or [email protected]