Published on:
11:14AM Nov 06, 2018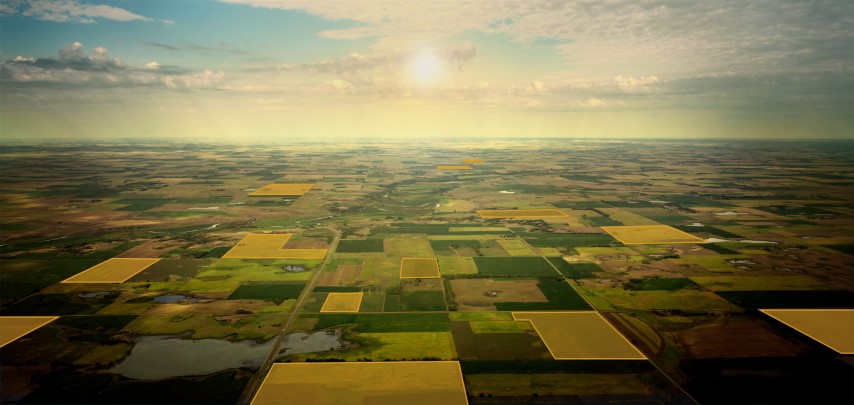 Good Morning from Allendale, Inc. with the early morning commentary for November 6, 2018!
Grain Markets once again were quiet with thin trading ranges and another low volume session.  With the US elections taking place today, traders are hesitant to take big bets as the WASDE report also looms.
Want to Know More about this week's USDA Supply and Demand report? Find out what the potential highlights may be, how USDA may address yields, and more in our free webinar, here.
Average estimates for Thursday's report pegs corn yield at 180.0 bpa, with total production of 14.721 billion bushels. Soybean yield is estimated at 52.9 bpa, with total production of 4.676 bb.
Crop Progress Report showed corn harvest progress at 76% (63% last week, 77% five-year average), soybean harvest at 83% (72% last week, 89% last year, 89% five-year average).  Winter wheat planting at 84% (78% last week, 90% last year, 90% five-year average).  Winter wheat conditions at 51% GTE (53% last week, 55% last year)
US Farmers are detecting increased levels of vomitoxin in this year's corn harvest.  "More cases than normal are likely in the corn crop because wet weather this autumn caused the fungus to develop while delaying harvests" said Iowa State University grain quality expert Charles Hurburgh.
Spot Basis Bids for corn and soybeans stayed unchanged to higher in the U.S. Midwest as scattered rains slowed harvest while farmers delayed sales anticipating to sell them later at higher prices.  Corn bids jumped by 7 cents per bushel at Nebraska and Iowa processors while soybean bids climbed 5 cents at Illinois processors.
Abiove announced Brazil's soy processing executives are in talks with Chinese government officials over ways to increase soymeal exports to the Asian nation.  China currently buys roughly 80% of Brazilian soybean exports.  According to official data, Brazil exported 55 million tonnes of soybeans to China from January to September, while sales of soymeal were 209,000 tonnes.
EU Soft Wheat Exports for the 2018/19 season reached 5.4 million tonnes (7.1 million tonnes last year), according to official data from the European Commission.
Managed money funds were thought to be mostly sellers in yesterday's trade selling 2,000 soybean contracts, 3,000 wheat, 2,500 soymeal, and 4,000 soyoil. Traders estimate they bought 9,000 corn.
China confirmed a new case of African swine fever in southern Hunan province, the 50th outbreak of the disease in the world's top pork producer.  The disease has reached 14 provinces and municipalities in China since it was first detected in early August.  Most of the latest cases have been in the south, which has the highest pork consumption per capita.
December Live Cattle futures fell $1.75 to $115.325, breaking strong support levels at $116 on strong fund selling while traders exited front-month positions and rolling to more deferred contracts.  Next level of supports are at $115 and $114.
Cattle showlist numbers were reported 15,300 head higher for the week which could pressure cash trade later in the week. Last week's cash trade averaged $115.25.
Dressed Beef Values were higher with choice up 0.09 and select up 0.88.  The CME Feeder Index is at 153.55.  Pork cutout value was down .21.