Published on:
11:44AM Mar 02, 2017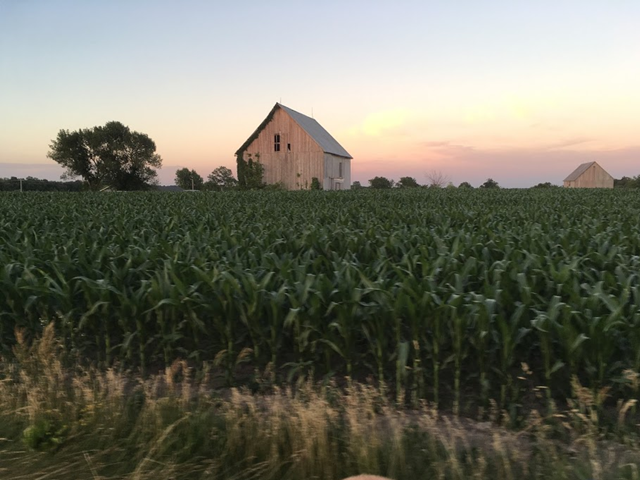 Good Morning! Paul Georgy with the early morning commentary for March 2, 2017.
Grain markets are lower on profit taking before export sales report. Outside markets are taking a breathier after rising sharply in recent sessions. The US Dollar remains firm as rate hike becomes more likely.
Big question for today is whether the funds will be buying grains on the close. Yesterday the first of month buying pushed prices higher late in session. It was estimated that they bought 7,400 May corn, 3,400 May soybeans, 1,000 May Soymeal, 2,800 May soyoil and 2,800 May wheat contracts on the close.
Allendale Annual Acreage Survey is going on and your planting information is very important when projecting the national planted acreage results. Click here to fill out your farms survey information.
Weekly USDA export data will be released at 7:30 am CT. Trade estimates for the 2016/17 marketing year are: wheat 300,000 to 500,000 tonnes, corn 700,000 to 900,000 tonnes, soybeans 300,000 to 500,000 tonnes, soymeal 125,000 to 300,000 tonnes and soyoil 5,000 to 30,000 tonnes.
Weather conditions in South America are causing some logistics problems in moving soybeans to northern ports. However, most of the crop growing areas will see favorable conditions. US winter wheat areas could use more moisture and some rains are forecasts for the eastern HRW growing areas early next week.
USDA monthly crush data showed January's production was 6.3% over last year. Currently from Sep through Jan crush is 3.3% over last year. USDA's whole-year expectation is for a 2.3% year over year increase. Gross processor margins are 75 cents compared to the 50-cent level one year ago.
USDA says 476.3 million bushels of corn was used for ethanol in January, up from 444.0 million bushel last year.
Brazil's soybean movement to port on the Amazon River have been bogged down due to heavy rainfall making BR-163 impassible. Highway police are estimating as many as 3,000 trucks being affected.
Funds were estimated net buyers of 12,000 corn contracts, 7,500 soybeans, 6,500 wheat, 1,500 meal and 6,000 soyoil contracts on Wednesday.
Traders put odds of interest rate hike by Fed at March meeting at 80% per analyst survey.
Fed Cattle Exchange traded cattle at Wednesday's auction mostly at 125 to 125.25. Direct trade bids by a major packer was reported at 125 late in the afternoon.
April live cattle futures closed lower on Wednesday as funds were rolling out of the nearby into the deferred. Traders are also looking the April futures assessing where cattle price may be in late April. Supplies of market ready cattle should increase starting with in a few weeks.
Lean hog futures are caught in a trading range between the 50-day moving average resistance and the 200-day support.
Cash hog values are drifting lower however the lean hog index is still 7.00 points above the futures.
Dressed beef values were higher with choice up 1.95 and select up 1.52. The CME Feeder Index is 127.03. Pork cutout value is down .32.
If you have any questions on any of our content, give us a call at 800-262-7538 or [email protected]