Published on:
10:50AM Oct 05, 2016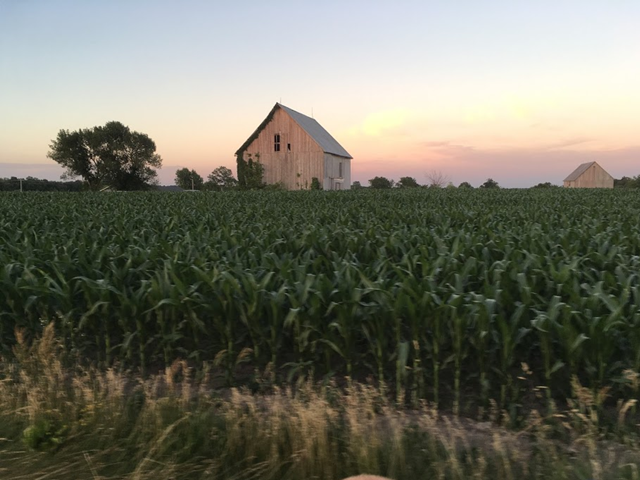 Good Morning! Paul Georgy with the early morning commentary for October 5, 2016
Grain markets are mixed as global supplies continue to grow. The US Dollar is slightly lower while crude oil approaches the $50.00 level. Stock indices are near unchanged.
Harvest yields continue to come in with corn yields over 200 bushels per acre in IL, IA and MN. Soybean yields have many producers reporting record yields. Weather in most areas should be open for harvest after some late week moisture moves across the northern Midwest.
Trade is already talking and analyzing what the USDA may release in the October Supply and Demand report on October 12. More analysts yield estimates will be released later today.
Egypt finally has made a purchase of 240,000 tonnes of wheat from Russian at $178 to $179 per tonne. Japan is also tendering for 140,000 tonnes of good quality wheat.
Technical picture has resistance in November soybeans at the 9.73 (200 day moving average) and with 9.43 support which is the recent low. December corn closed above the highs of the recent trading range and now has horizontal resistance levels at 3.50 up to 3.80 level.
Brazilian 1st corn crop planting advances to 25% complete, but still behind 34% last year, soybean planting still very early.
Buenos Aires Grains Exchange estimates Argentine corn planting at 22% complete vs 15% last week and 13% last year. The exchange sees Argentine corn planted area up 25% from last year.
Chinese markets are closed this week due to National Day holiday.
Funds were estimated net buyers of 8,500 corn contracts on Tuesday. They were net sellers of 6,000 soybeans, 1,000 soymeal, 2,000 soyoil and 1,000 wheat contracts.
Informa is expected to release their estimates for 2016 crop production later today. FC Stone's estimate is for corn yield to be 175.2 bpa and soybean yield 52.5 bpa. USDA's August estimate was 174.4 bpa for corn and 50.6 bpa for soybeans.
Macro traders are expecting the ADP employment numbers to show an increase of 165,000 jobs. Factory orders and EIA data will be released later this morning.
Fed President's comments raise hawkish attitude and suggests November is the time to increase interest rates. Trade surveys increase chances of rate hike later in the year which is reason for strength in US Dollar.
Live cattle futures rallied on "turn around Tuesday" due to short covering. Some traders are calling a potential bottom in futures after setting lows on Monday. However, technical patterns would suggest we need more than a single session rally to confirm a seasonal bottom.
Cash cattle this week are at a standstill but feedlots will likely be asking steady better due to futures strength. Product movement could see improvement as retailers are starting to share their profits margin with the consumer.
Lean hog futures continue to get grilled with selling as we begin October Pork Month. Nearby futures are trading well below current cash index values however recent USDA report suggests a large supplies of hogs waiting to come to market.
Technical indicators are showing the hog complex has been oversold for almost a month. History suggests a sharp rally when trend is broken. No signs yet.
Dressed beef values were mixed with choice down .28 and select up .49. The CME Feeder Index is 131.31. Pork cutout value is down 1.20.
If you have any questions on any of our content, give us a call at 800-262-7538 or [email protected]