Published on:
11:33AM Feb 28, 2017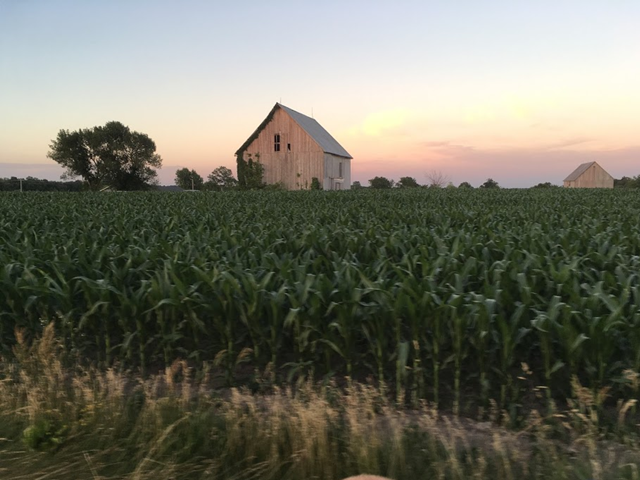 Good Morning! Paul Georgy with the early morning commentary for February 28, 2017.
Grain markets are higher on month-end position evening. All markets await tonight's address to a joint-session of Congress by President Trump.
What's Next for the Renewable Fuel Standard?

Join us tonight at 8:00 PM as we talk to Geoff Cooper of the Renewable Fuels Association about possible changes to the Renewable Fuel Standard, Biofuels policy ideas, the current Legislative Agenda, and more. Free Registration Here
El Nino remains a question for Summer of 2017. In a special report by World Weather, Inc. yesterday, Drew Lerner noted, "A complete absence of El Nino during the growing season would result in the most stressful summer crop scenario while the more El Nino intensity and involvement that El Nino has and the earlier that it occurs the less threatening the weather will be toward production."
Weekly Export Inspections showed wheat at 537,877 tonnes, soybeans 704,945, and corn 1,461,296. The corn number was stronger than expected.
Monthly wheat ratings showed winter wheat in Montana at 51% good-to-excellent, down from 70% last month. The Kansas wheat crop was rated 43% GTE, a drop of 1% from last month. Oklahoma wheat was rated 43% GTE, an increase of 10%.
First notice day for delivery against the March CME grain contracts is today. No corn deliveries were seen, but over 900 Chicago wheat and 145 KC wheat were issued. Deliveries are based on positions held at yesterday's close.
India's transport minister announced that the government would release a new policy requiring some sort of ethanol plan. They estimate a need for 3 billion liters of ethanol with up to 4 - 5 when more flex fuel vehicles become available.
Russia's agriculture minister indicated the country may need to lower its 40 million tonne grain export target for the year down to 37.
Managed money funds were estimated sellers of 12,000 corn contracts, 5,000 soybeans, 7,000 wheat, and 2,000 soymeal in yesterday's trade. They were estimated buyers of 1,000 soyoil.
President Trump will address Congress later tonight. Traders will be listening for tax reform proposals, the repeal of Obamacare, and foreign policy or trade ideas which could impact the dollar.
Macro markets also have several economic reports to watch today. GDP and Wholesale Inventories will be out at 7:30 CT, Chicago PMI is out at 8:45, and Consumer Confidence is out at 9:00 AM CT.
The 28th annual Allendale Acreage Survey is now underway. We are surveying producers on their current acreage thoughts. Are you staying with your rotation or adding soybeans this time around? Results will be released Tuesday the 14th. If you have a moment, share your thoughts here.
Cash hogs have been hit in each of the past five trading sessions, including today. The loss so far is 5.97. Wholesale pork, including today's lower trade is now 3.97 lower for the same period.
Cattle showlist numbers were 10,600 head higher than last week. This compares with last week's drop of about 19,000.
Dressed beef values were mixed with choice up 2.52 and select up 1.60. The CME Feeder Index is 127.06. Pork cutout value is down 1.46.
If you have any questions on any of our content, give us a call at 800-262-7538 or service@allendale-inc.com