Published on:
10:14AM May 01, 2019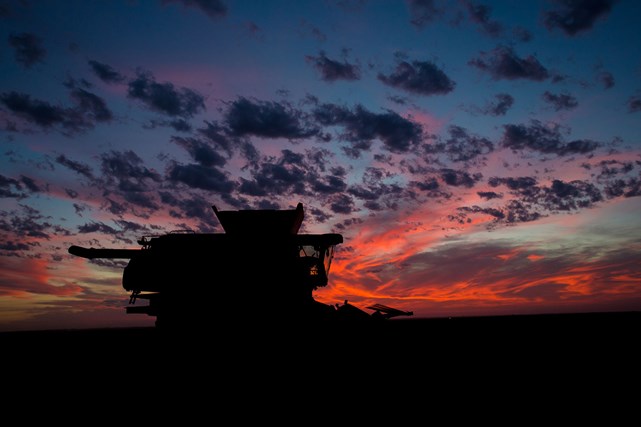 Good Morning from Allendale, Inc. with the early morning commentary for May 1, 2019.
Grain markets are mixed with corn up 2 3/4, soybeans down 1/2, and wheat up 1 1/2 as some traders hope that the new month could be the catalyst to change the trend in prices. Trade resolutions, a challenging planting forecast, and/or fund short covering could provide a spark should they occur.
Crop scouts on the first day of an annual three-day tour of Kansas hard red winter wheat fields projected on Tuesday an average yield of 46.9 bushels per acre (bpa) in the northern portion of the state. That figure is above the Wheat Quality Council tour's five-year average for the same area of 39.5 bpa and up from the tour's year-ago finding of 38.2 bpa. (Reuters) Separate, unrelated tours in Colorado and Nebraska peg their averages at 46.5 bpa and 44.0 bpa respectively.
Canadian farm exports including soybeans, peas and pork are hitting slow downs and obstacles at Chinese ports as a bitter diplomatic dispute between the two countries continues.
Mick Mulvaney, White House Chief of Staff, said that trade talks between the US and China, "won't go on forever," and will be resolved, "one way or the other, in the next couple of weeks."
The United States may push for a quick trade deal with Japan to gain the same access to agricultural markets as some other Japanese trade partners, U.S. Secretary of Agriculture Sonny Perdue said on Tuesday. (Reuters)
Managed money funds were thought to be sellers across the board yesterday with traders estimating they sold 1,000 corn contracts, 7,000 soybeans, 5,500 wheat, 2,500 soymeal, and 4,000 soyoil.
Economic events today include ADP Employment Change at 7:15 AM CDT, Construction Spending and ISM Manufacturing Index at 9:00 AM, and FOMC Rate Decision at 1:00 PM.
Argentina's president announced they had reached an agreement with Chinese authorities for clearance for pork exports. USDA estimates their 2019 production at 0.670 million tonnes. Along with imports of 0.055 million tonnes their total supply is 0.725 million tonnes. Of that, their domestic market takes 0.713 mt. USDA estimates their 2019 pork export potential at 0.012 million tonnes.
New lows for the downtrend were reached yesterday for both live and feeder cattle futures. June fats are at their lowest point since December 7 while August feeders are at their lowest price since February 4.
Cash cattle traded at 123 yesterday inline with April futures expiration.  The question for traders now is how will the June contract trade with such a steep discount to cash?
Dressed beef values were mixed with choice down 1.30 and select up .49. The CME feeder index is 144.66. Pork cut-out values were down 2.77.