Published on:
10:24AM Mar 21, 2019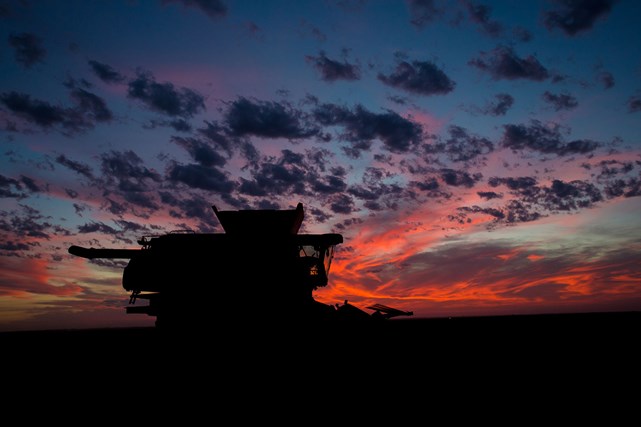 Good Morning from Allendale, Inc. with the early morning commentary for March 21, 2019.
Grain markets are higher with corn up 1 3/4, soybeans up 1 3/4, and wheat up 1/2. Markets look to this morning's export sales report for signs of a pickup in demand, while updated NOAA maps should give a clue to the coming planting season. Commodities as a whole could find support from the interest rate decision by the Fed.
Weekly export sales will be released this morning for the week ending March 14. Analysts are expecting to see corn sales of 600,000 to 1,300,000 (combined new crop and old crop), soybeans 600,000 to 1,750,000, wheat 300,000 to 675,000, soymeal 150,000 to 400,000, and soyoil 8,000 to 30,000.
NOAA will release updated 3-month forecast maps this morning. Traders will look to them with interest as they are the first NOAA extended forecasts which cover the entire US planting season.
Weekly ethanol production fell from 1.005 million barrels per day to 1.004 for the week of March 9th – 15th. The year to date pace has slipped to 1.5% below last year. USDA's current whole-year goal is -1.0% for corn for ethanol. Some of the lower production for the week can be attributed to weather issues, however.
The EPA is likely to issue partial waivers to some of the 39 small refineries seeking relief from the nation's biofuel laws for 2018, in an unusual option to balance the competing interests of oil and corn producers, two sources briefed on the matter said on Wednesday. (Reuters)
FCStone estimates Brazilian wheat imports at 5.7 million tonnes in 2019/20, a drop from 2018/19's 7 million tonnes. They see the county's production increasing by 1 million tonnes this year as farm economics make the crop look favorable.
Funds were sellers of 3,500 corn contracts and 2,000 soyoil in yesterday's trade. They were estimated buyers of 4,500 soybeans, 5,000 wheat, and 2,000 soymeal.
President Trump warned that the US could leave tariffs on Chinese goods for a "substantial period" to help ensure that Beijing remains in compliance with any trade agreement.
The Federal Reserve announced no change to interest rates and indicated that no more hikes will be coming this year. The decision could impact the US dollar making US commodities look more favorable to foreign buyers.
The Cattle on Feed and Cold Storage reports will be released on Friday at 2 PM CDT.  This report will cover the activity during the month of February. Average analyst estimates have On Feed as of March 1 at 99.7% of last year, Placements at 96.0%, and Marketings at 100.8%. Cold Storage is estimated at 593.960 million pounds for pork, and 493.822 for beef.
Hog traders are dealing with the uncertainties of the African Swine Flu. No one in China or the US can say accurately whether the issue is getting worse, plateauing, or even possibly declining. With no accurate data, the information void is filled by the worse case scenario stories.
CME futures settled at limit up from April through August yesterday. The October and December contracts hit limit up but closed slightly off. This now marks nine days of generally big gains. The June is up 14.72 during this time. The October is up 14.62. On the charts, we have a massive rally behind us and we are still seeing limit up action.
Dressed Beef Values were lower with choice down 0.66 and select down 0.83. The CME feeder index is 137.41. Pork cut-out values were down 0.09.