Published on:
04:40AM Feb 01, 2019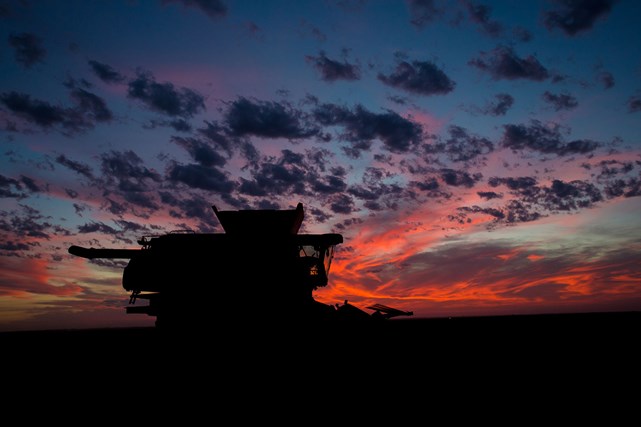 Good Morning from Allendale, Inc. with the early morning commentary for February 1, 2019.
Grain markets found fresh optimism overnight in the form of positive trade-deal headlines. With a new month beginning, traders will watch for signs of funds becoming active in the ag markets.
Thank you to all who attended our outlook series this week! Recordings are available for those who were not able to attend. If you're interested, give us a call at 800-262-7538 to find out how to receive them.
Trade headlines dominated the overnight newswires with headlines such as, "China offered to purchase 5 million tonnes of soybeans from the United States," "Trump says he has seen progress from China on IP," "Trump says he will meet with XI once or twice," "Lighthizer and US delegation will be going to China shortly," and "China says it and US have agreed on principles of a framework for implementation mechanism on trade." The majority of the headlines indicated signs of progress on a new trade deal, however, earlier Trump stated that he wants a very big trade deal or he'll postpone it.
Brazil's soybean exports totaled 2.3 million tonnes last month private export group Anec reports. The figure is 56% above last years January level. 95% of those exported were said to be headed for China. Corn exports were reported at 3 million tonnes, 30% above last year.
Australia's Bureau of Meteorology forecast that its west coast will see hot, dry weather over the next three months. They put average rainfall at just a 20% change, and above average temperatures at 70%. Wheat in the region is likely to be impacted.
Winterkill concerns are being debated in the wheat market with World Weather, Inc. stating, "Temperatures in the snow free areas of the Midwest were certainly cold enough to induce damage to crops, but there is much debate over how significant that may or may not have been. An assessment of the damage cannot be made prior to the green up season in late winter or early spring."
Weekly export sales were released for the first time since the US government shutdown. The data covered the week ending December 20th and had corn sales of 1,752,794 metric tonnes, 2,405,270 metric tonnes of soybean, and 602,423 metric tonnes of wheat. It will be several weeks before USDA is caught up on their reporting.
Managed money funds were sellers across the board yesterday with traders estimating they sold 14,500 corn, 4,000 soybeans, 2,000 wheat, 2,500 soymeal, and 4,000 soyoil.
Beef export sales of 14,080 metric tonnes were reported for the week ended December 20. Pork export sales were reported at 22,007 metric tonnes.
China's customs said on Thursday it has banned pigs, wild boars, and products from Mongolia after the Asian country reported African swine fever outbreaks in mid-January. (Reuters)
First notice day for February cattle is this coming Monday, the 4th.
Dressed Beef Values were mixed with choice down 0.08 and select up 0.43. The CME feeder index is 142.99. Pork cut-out values were down 1.70.