Published on:
09:33AM May 17, 2019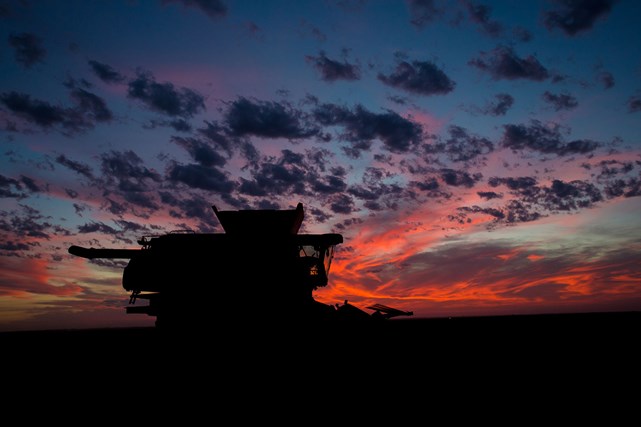 Good Morning from Allendale, Inc. with the early morning commentary for May 17, 2019.
Grain markets are mixed with corn and wheat higher as a series of rains move across the Midwest which are threatening to further slow corn plantings which could prompt farmers to switch to soybeans which are planted later in the season.  Corn and wheat futures finished the day yesterday with the largest gains as funds continued short-covering.  Traders will continue to focus on weather forecasts and prepare for Monday afternoon's crop progress report.
The U.S. Commerce Department said it was adding Huawei and 70 affiliates to its "Entity List," which bars them from buying components and technology from U.S. firms without government approval.  The Department later revised the number of affiliates down to 68.  Huawei, the world's largest telecom equipment maker, said losing access to U.S. suppliers "will do significant economic harm to the American companies" and affect "tens of thousands of American jobs".  Chinese Commerce Ministry spokesman Gao Feng said the U.S. should avoid further damaging relations between the world's two largest economies and accused the U.S. of "trade protectionism."
Weekly export sales were released with corn sales at 634,163 tonnes (estimated at 300,000 to 900,000 tonnes), soybean sales at 674,308 tonnes (estimated at 300,000 to 1,000,000), and wheat sales at 533,853 tonnes (estimated at 150,000 to 600,000), soymeal sales at 196,000 tonnes (estimated at 125,000 to 400,000), and soyoil sales were at 11,000 tonnes (estimated at 5,000 to 25,000).
FranceAgriMer estimates that 79% of the French soft wheat crops were in good to excellent condition as of May 13. This is the second week in a row at that rating.
Estimated fund positions (as of 05-15-19) showed managed funds short 274,300 corn contracts, short 166,600 soybean contracts, short 83,100 wheat contracts, short 32,100 soymeal contracts and short 76,900 soyoil contracts.
Strategie Grains has reduced its forecast again for this year's wheat and barley production in the EU, due to drought in Hungary, but said recent rain across the EU had eased dryness and left decent harvest prospects.  The French firm reduced its projection for EU soft wheat production for 2019/20 season to 143.9 million tonnes (144.8 million forecast in April).
Vietnam is seeking to export avocados to the U.S., a spokesperson said.  This comes after President Trump's threat to shut the U.S.-Mexico border raised fears American consumers could see a large shortage of avocados.  Avocado prices in the U.S. have jumped almost 50% in April on fears that President Trump would halt shipments from Mexico, which accounts for about 80% of its supply. Both processors and wholesalers began to stockpile the fruit as a result.
British livestock genetics firm, Genus agreed to license its virus-resistant pigs to Beijing Capital Agribusiness Co. Ltd, which will seek regulatory approval for the pigs to enter the Chinese pork market.  Genus has a global patent for commercialization of pigs genetically edited to resist Porcine Reproductive and Respiratory Syndrome (PRRS), also known as blue-ear disease, which has caused billion-dollar losses for the pig industry each year.  Under the deal, Genus will receive upfront cash payments of $20 million subject to certain conditions being fulfilled.  After getting regulatory approval for the PRRS-resistant pigs in China, it will receive between $120 million and $160 million for the creation with BCA of a joint venture to include Genus's existing pig genetics operations in China. (Reuters)
Weekly meat export sales were at 16,941 tonnes (55% over last year). Three of the past four weeks have seen strong sales.
Weekly pork export sales were at 10,480 tonnes (52% under last year). Year to date pork sales are still 14% over last year.  China also cancelled approximately 3,247 tonnes of pork sales this week, the biggest cancellation in more than a year.
Dressed beef values were lower with choice down .01 and select down .16. The CME feeder index is 133.06.  Pork cut-out values were down 0.68.