Published on:
11:20AM Mar 25, 2019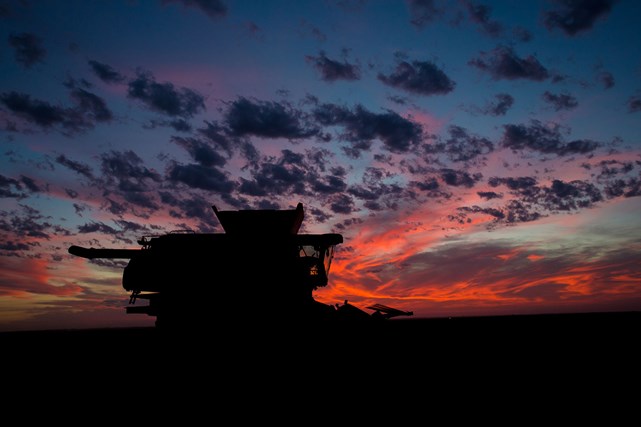 Good Morning from Allendale, Inc. with the early morning commentary for March 25, 2019.
Grain markets were mixed with corn futures pushing higher while soybean and wheat futures drifted lower.   Corn futures rose as China booked its largest purchase of the grain in over 5 years while flooding in the Midwest increased concerns over spring planting.  Soybeans futures fell for the first time in three sessions on worries over demand issues as Brazil farmers continue harvesting a bumper crop.  Wheat futures pulled back on profit-taking and a firming dollar.
Last week, May soybean futures were down 5.5 cents, May corn futures up 5.25 cents while May wheat futures were up 5.75 cents, soyoil down 82 and soymeal up $4.01.
Special counsel Robert Mueller concluded President Trump and his campaign didn't conspire or coordinate with Russia to interfere in the 2016 election, according to a letter Attorney General William Barr sent to Congress.  The special counsel "did not establish that members of the Trump campaign conspired or coordinated with the Russian government in its election interference activities," Mr. Barr told Congress, quoting the report.
China is not conceding to US demands to ease curbs on tech companies news sources reported this weekend.  The next round of talks will start this Thursday (March 28) in China with Lighthizer and Mnuchin representing the US. (Reuters)
USDA announced China's Cofco bought 300,000 metric tonnes of US corn.  Follow up purchases will be unlikely as China has cheaper corn bids from other countries.
CFTC Commitments of Traders report (as of 3/19/19) showed funds new net position short 261,326 corn contracts, short 63,992 soybean contracts, short 73,506 wheat contracts, long 145,159 live cattle contracts and long 8,090 lean hog contracts.
Safras estimates Brazil soybean harvest at 68% complete (64% five – year average).
Massive flooding in the Midwest has knocked out roughly 13% of U.S. ethanol production capacity, as plants in Nebraska, Iowa and South Dakota have been forced to shut down or scale back production following the devastation.
The Cattle on Feed and Cold Storage reports (for February) was released and seen as moderately bearish as it showed U.S. cattle on feed at 100.7% over last year to 11.796 million head (expectations of a -0.3% decline).  Cattle placed on feed at 102.2% over last year to 1.857 million head (expectations of a -4.0% decline).  Cattle marketed for slaughter at 100.5% over last year to 1.683 million head (expectations of a 0.8% increase).  Friday's USDA Cold Storage report was mixed as it showed U.S. beef in cold storage was at 479.282 million lbs. (down -6.1% last month, up 4.3% over last year).  U.S. pork in cold storage was at 615.979 million lbs. (up 9.5% last month, 1.0% last year).
Dressed Beef Values were mixed with choice down 0.22 and select up 0.27. The CME feeder index is 141.02. Pork cut-out values were up 1.54.