Published on:
11:09AM Apr 30, 2019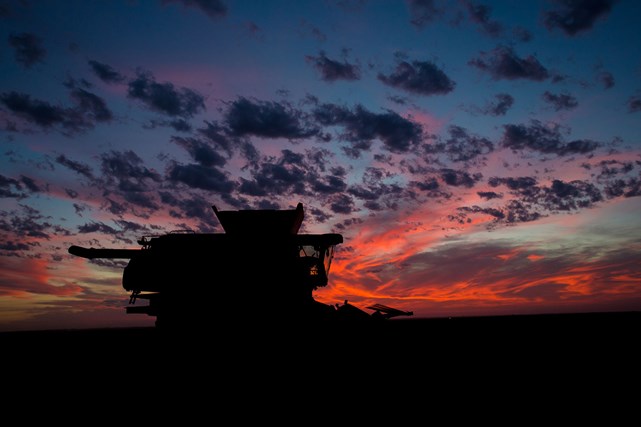 Good Morning from Allendale, Inc. with the early morning commentary for April 30, 2019.
Grain markets consider wet weather concerns causing potential planting delays for corn, soybean supply estimates in the US and South America, while wheat futures continue to drop on poor export sales and larger supplies expected around the globe.
Crop progress report showed corn planting advanced to 15% (15% last year, 27% 5-year average).  Soybean planting was at 3% (5% last year, 6% 5-year average).  Hard red Spring wheat planting was at 13% (9% last year and 33% 5-year average). Winter wheat ratings at 64% GTE (34% GTE last year and 45% GTE 5-year average).
The Trump administration is ready to provide more federal aid to farmers if required, a White House adviser said. "We have allocated $12 billion, some such, to farm assistance. And we stand ready to do more if necessary," said White House economic adviser Larry Kudlow.
U.S. Trade Rep. Robert Lighthizer and Treasury Secretary Steven Mnuchin have traveled to Beijing for continued trade talks beginning today.  Chinese Vice Premier Liu He is planning to visit Washington for more discussions starting on May 8.  "The deal doesn't need to revamp China's economy. But it does need to provide a new methodology for dealing with our differences," said Tim Stratford, a lawyer and former assistant U.S. Trade Representative who worked in China for over three decades.
Brazil crop progress report(as of 4-26-19) showed first corn crop harvest at 76% complete (73% last week, 84% last year and 83% 5-year average). Brazil soybean harvest progress came in at 96% complete (93% last week, 93% last year and 94% 5-year average).
Canadian farm exports continue to hit bigger obstacles at Chinese ports, leaving sellers of soybeans, peas and pork scrambling during the two sides diplomatic dispute.  China has already blocked Canadian canola from Richardson International and Viterra, Canada's two biggest farm exporters, due to pests found in the shipments.  Other China-bound canola cargoes have been cancelled, forcing exporters to re-sell elsewhere at discounted prices.
India has raised its import duty on wheat to 40% from 30%, the government said, in an effort to give more support to their local farmers.  The hike in duty is likely to make imports of wheat unviable for flour mills even after recent declines in global prices, potentially causing more drag on global grain markets.
Live cattle futures traded mostly mixed yesterday while feeder cattle futures pushed to new lows as it appears speculative funds exited long positions.
China has required pig slaughterhouses to conduct self-checks under the monitoring of veterinarians to curb the spread of African swine fever, according to a statement from the Ministry of Agriculture and Rural Affairs. The ministry believes compulsory checks could help find out the current situation in slaughterhouses, track their epidemic control and the whereabouts of their pigs and swine products, the Ministry said.
Dressed beef values were mixed with choice up 0.15 and select down 1.69. The CME feeder index is 145.19. Pork cut-out values were up 0.72.