Published on:
09:37AM Apr 23, 2019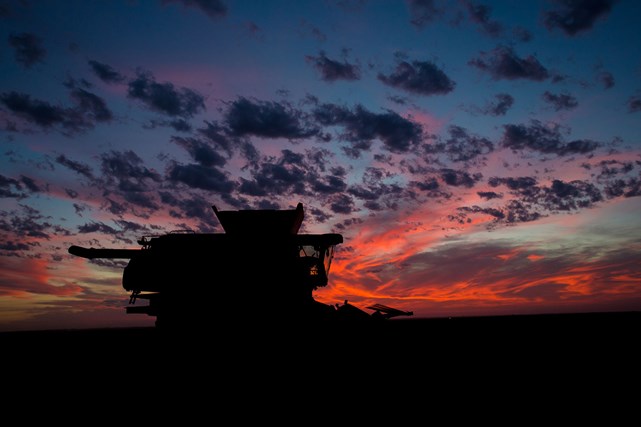 Good Morning from Allendale, Inc. with the early morning commentary for April 23, 2019.
Grain markets continue their pull back with better than expected weather throughout most of the corn belt.  Precipitation has been added in most 6-10 days forecasts while warmer, dry weather through the 11-15 days forecasts.  Traders will continue to watch for significant planting progress over the next few weeks as they historically show the most planting getting done during this time frame.
Crop progress report showed corn plantings at 6% complete (3% last week, 5% last year, 5-year average at 12%). Soybean plantings at 1% (2% expected, 2% five-year average). Hard Red Spring wheat plantings at 5% (3% last year, 22% average).  Winter wheat conditions at 62% GTE (60% expected, 31% last year).
USDA weekly grain inspections (for week end 4/18/19) showed corn export inspections at 1,353,114 tons, soybean exports at 382,298 and wheat export inspections at 811,130.  Current marketing YTD inspections show corn at 33,279,035 (29,823,222 last year), soybeans at 31,046,807 (42,824,326 last year) and wheat at 20,746,928 (21,508,842 last year).
Brazil soybean exports to China should decline this year as African swine fever continues to spread through China and cuts demand for the feed. Potential growth in meat exports would offset this according to Brazil's agriculture minister.
Argentina's farming sector, which generates more than half of the export dollars in Argentina and is a key barometer to President Macri success, have recently turned their support against him due to frustration on revived export tariffs and sky-high borrowing rates that have bruised smaller farmers, a concern for President Macri ahead of elections later this year.
A representative of Russian state-controlled grain trader United Grain Company (UGC) will become the head of a new association of grain traders, its founders said on Tuesday. Four trading companies which export more than one third of Russia's grain are among the founders of the new association, they said in the statement. (Reuters)
Ukrainian's Ag Ministry said Ukraine's 2019 early spring grain sowing area is estimated to total 2.284 million hectares (including 175,000 hectares of spring wheat, 1.571 million hectares of spring barley and 347,000 hectares of peas).  The ministry also said Ukraine has sown 545,000 hectares of corn (12% of expected area, and 202,000 hectares of sugar beet (82% of initial area of 245,000 hectares).
Charoen Pokphand Foods (CPF), Thailand's largest agriculture conglomerate, said it would acquire Canadian pork producer, HyLife Investments for $372.7 million to expand its North American business.  The purchase is the latest overseas acquisition for CPF, which bought U.S. frozen-food producer Bellisio Parent LLC for $1 billion in 2016.
Canadian pork shipments to China have been delayed by exporters using outdated forms to certify that the cargoes meet Chinese requirements, the Canadian Food Inspection Agency (CFIA) said. The Canadian government is now pressing Canadian exporters to seek replacement export certificates "on an urgent basis," as both current shipments and some others in transit to China are affected, the CFIA spokeswoman said.
April Cold Storage report was released with beef stocks at 450.657 million lbs. (457.816 estimate).  During March there was a stocks decline totaling 23 million lbs. Over the past five years the average drawdown is 15 million lbs. during this time.  Pork stocks were at 610.129 million lbs. (580.563 million lbs. estimated). This is only a 6 million lb. drawdown in stocks during March. March normally sees a stocks drawdown with a five year average of 26 million lbs.
Dressed Beef Values were higher with choice up .83 and select up 2.15.  The CME feeder index is 145.97. Pork cut-out values were up .62.